I was at the fabric store and had to add some yellow fat quarters to my stash in a bid to alleviate my yellow diamond problems.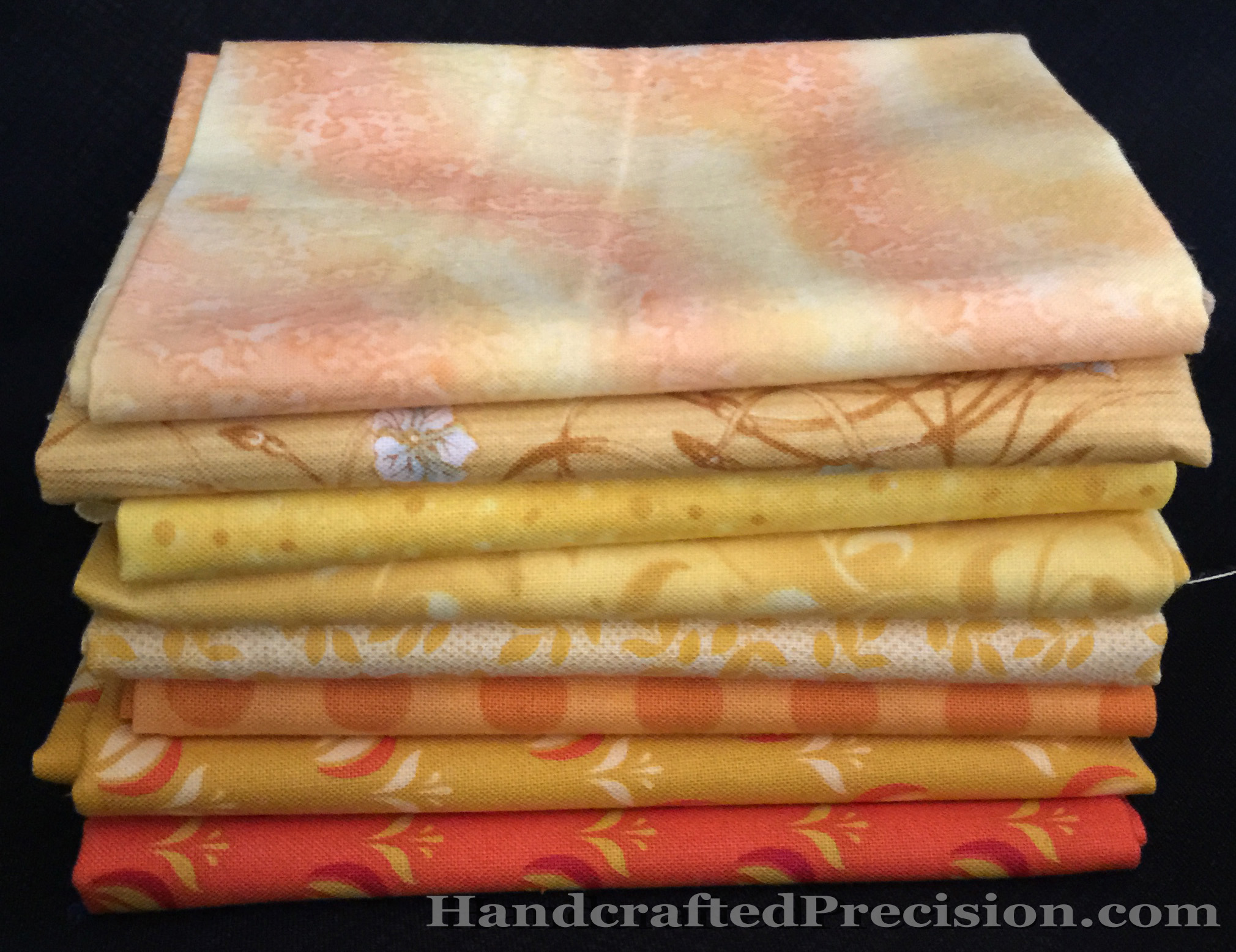 You got me.  Two of those are orange, not yellow.  I'm still pretty orange-obsessed.
Even though I've changed focus to my tester flower garden project (Tiny Flower Garden), my main hexagon project (I'm Not a Machine) is never far from my mind.  I hope these yellows blend with the ones I have, so I can get moving on it again as soon as Tiny Flower Garden's done.