Pink was February's Rainbow Scrap Challenge color.  At the beginning of the month, I went through my eBay scraps and dug out all of the pinks.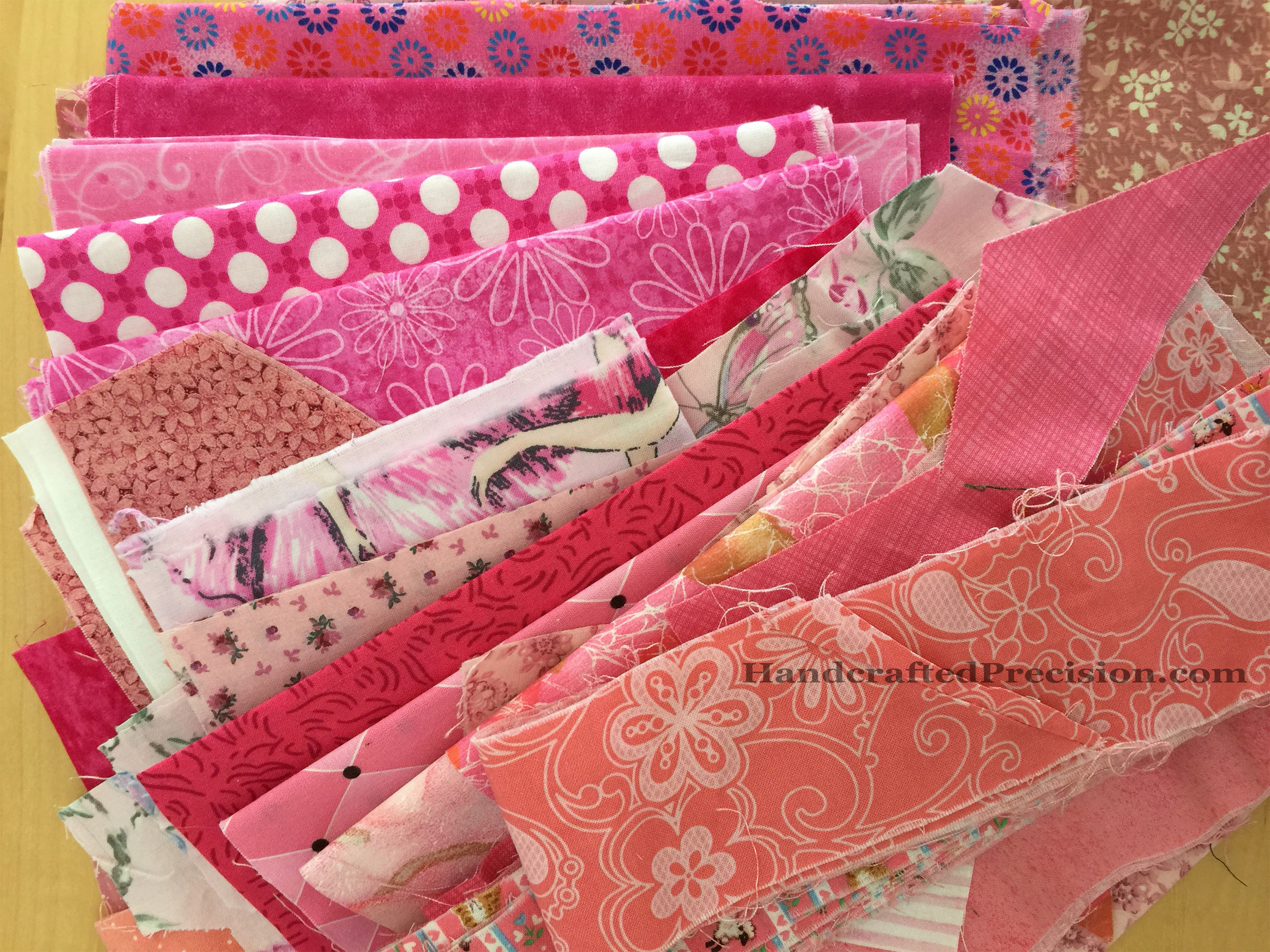 Look how bright and cheery.  I was super-excited.  I guess pink didn't feel as personal to me as blue, so I was less worried about messing it up.  Also, there are fewer variations in pink, so what I had seemed to work together better than the blues did.
I cut into about half of the scraps for 1/2″ and 1″ hexagons and I started basting.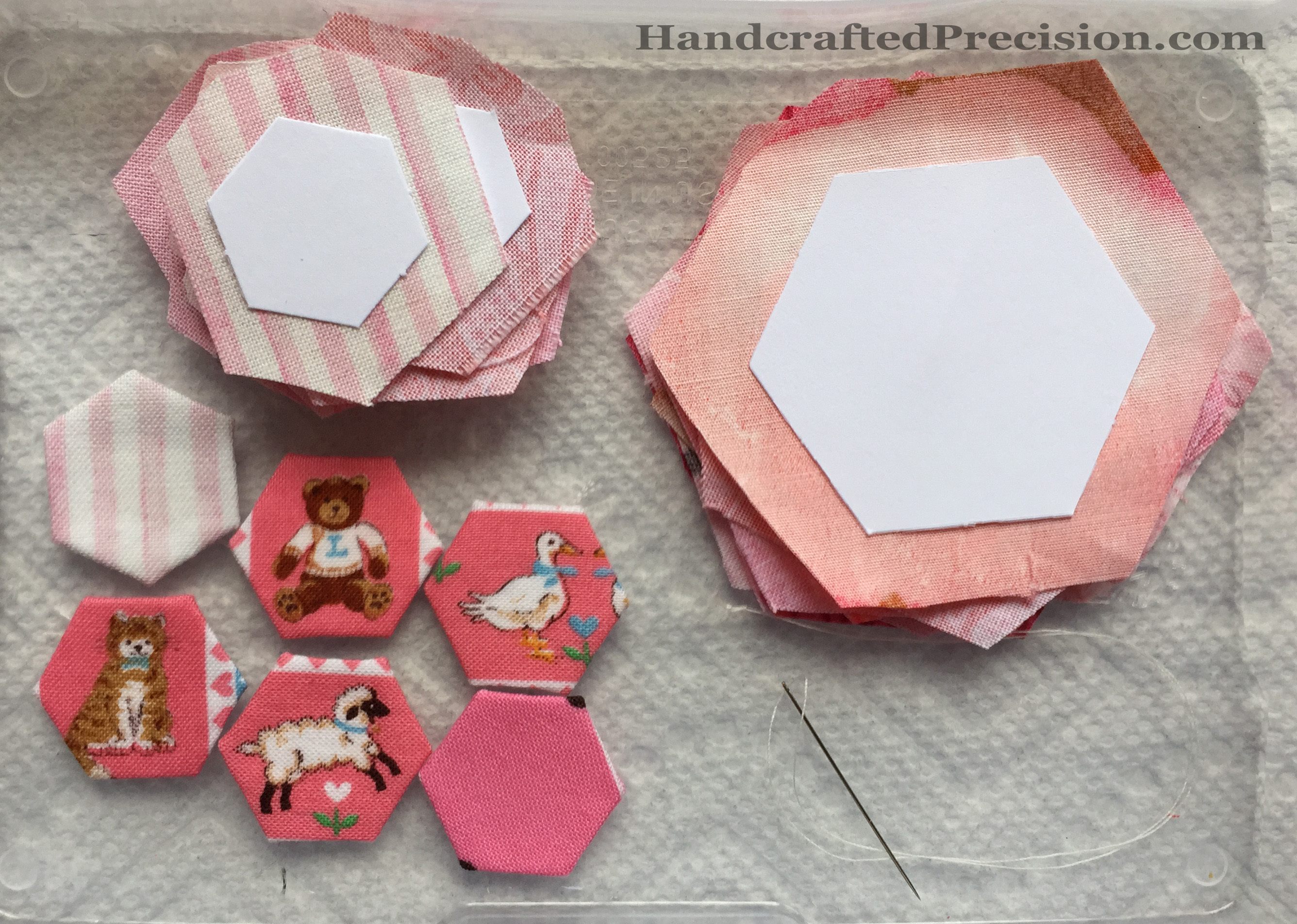 And that was it.  Cute, but not many.  The Handstitched class and my quilt Midnight Garden took over (not to mention all of the snow days and school vacations and sickness) and that was all for the pinks.  I looked at them all month, but I didn't get anything else done.
I doubt I'll even pull fabrics for March's RSC color, because I have a LOT to do for Midnight Garden, but I'm sure I'll still enjoy seeing what other people are doing.  I linked up with the RSC at soscrappy this week, even though I don't have much to show.