I decided to also do yellow and white flowers.  They're wrinkly because the papers are still in.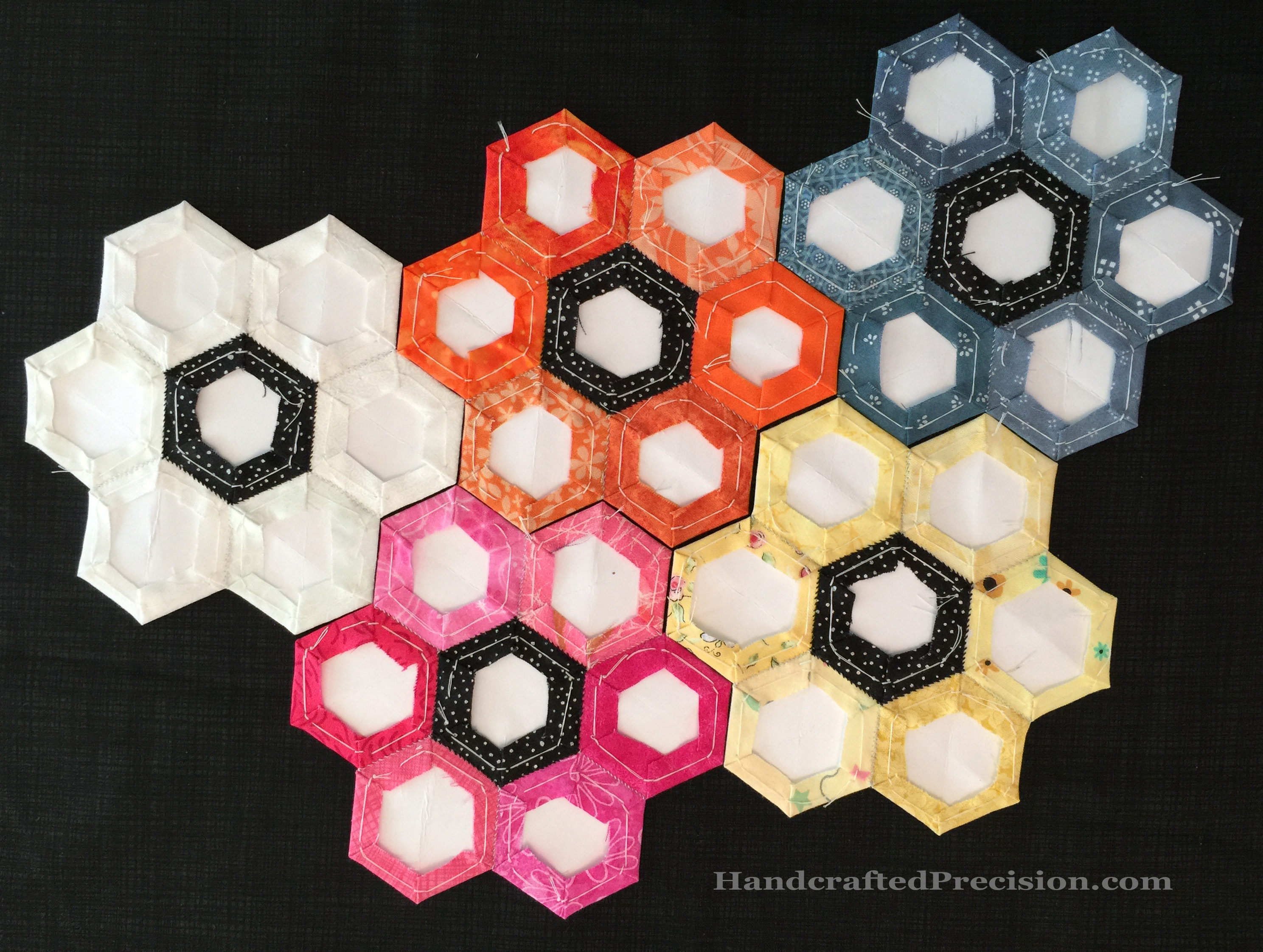 I'm really happy with how they came out (I think I did a pretty good job of choosing hues in each color that worked well with one another), and I hope they fit well into the quilt(s) that Jodi from Tales of Cloth and her helpers make for Rachel and her family.  Here's the latest from Rachel.  I wish the auction hadn't been Instagram-only.
Even though I've been doing EPP for months now, this is the first project where I actually removed the basting and papers.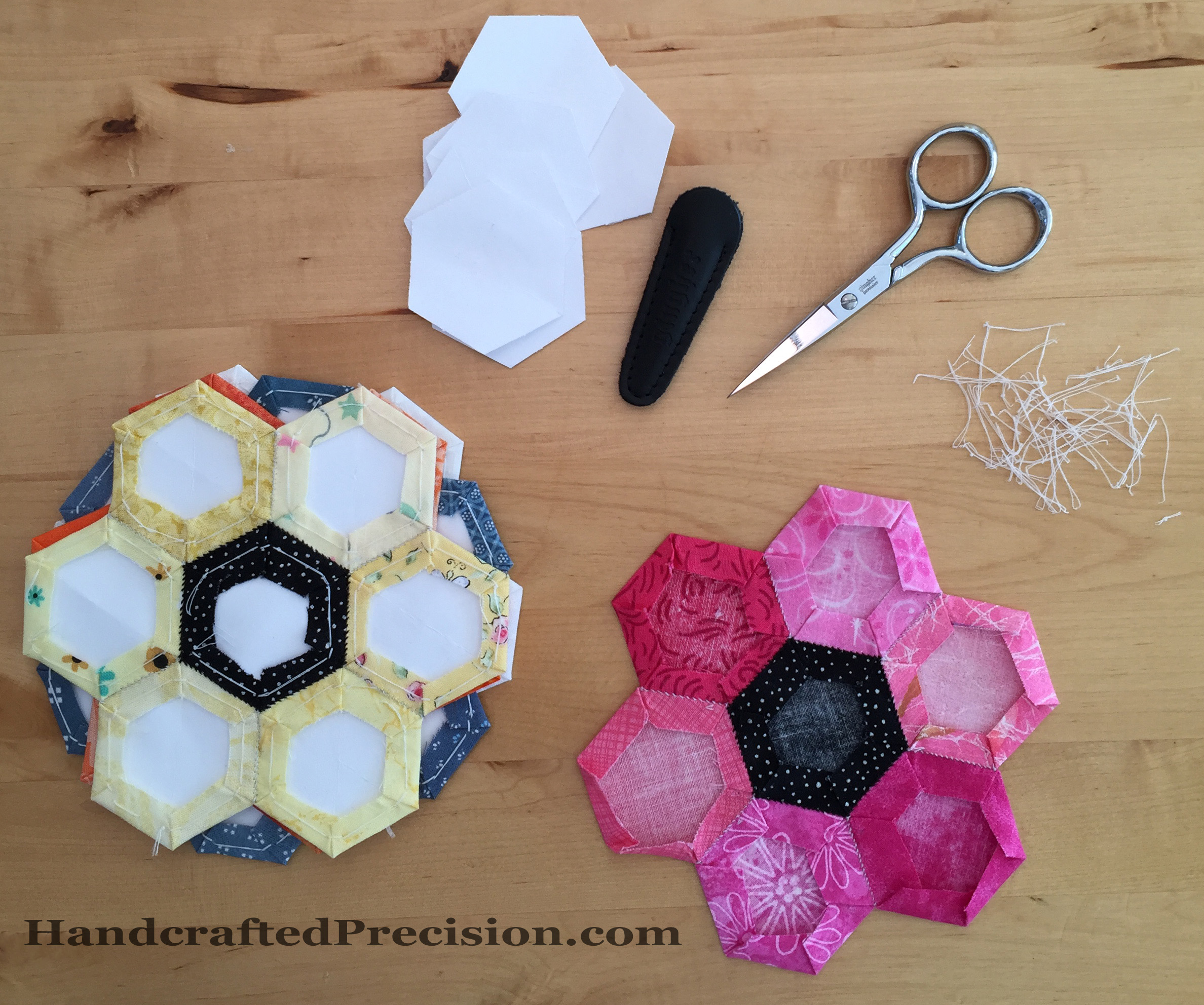 It was a little scary at first, and I didn't realize just how much thread went into the basting stitches until I was cutting them at every corner, but just feeling the fabric drape like fabric again was wonderful.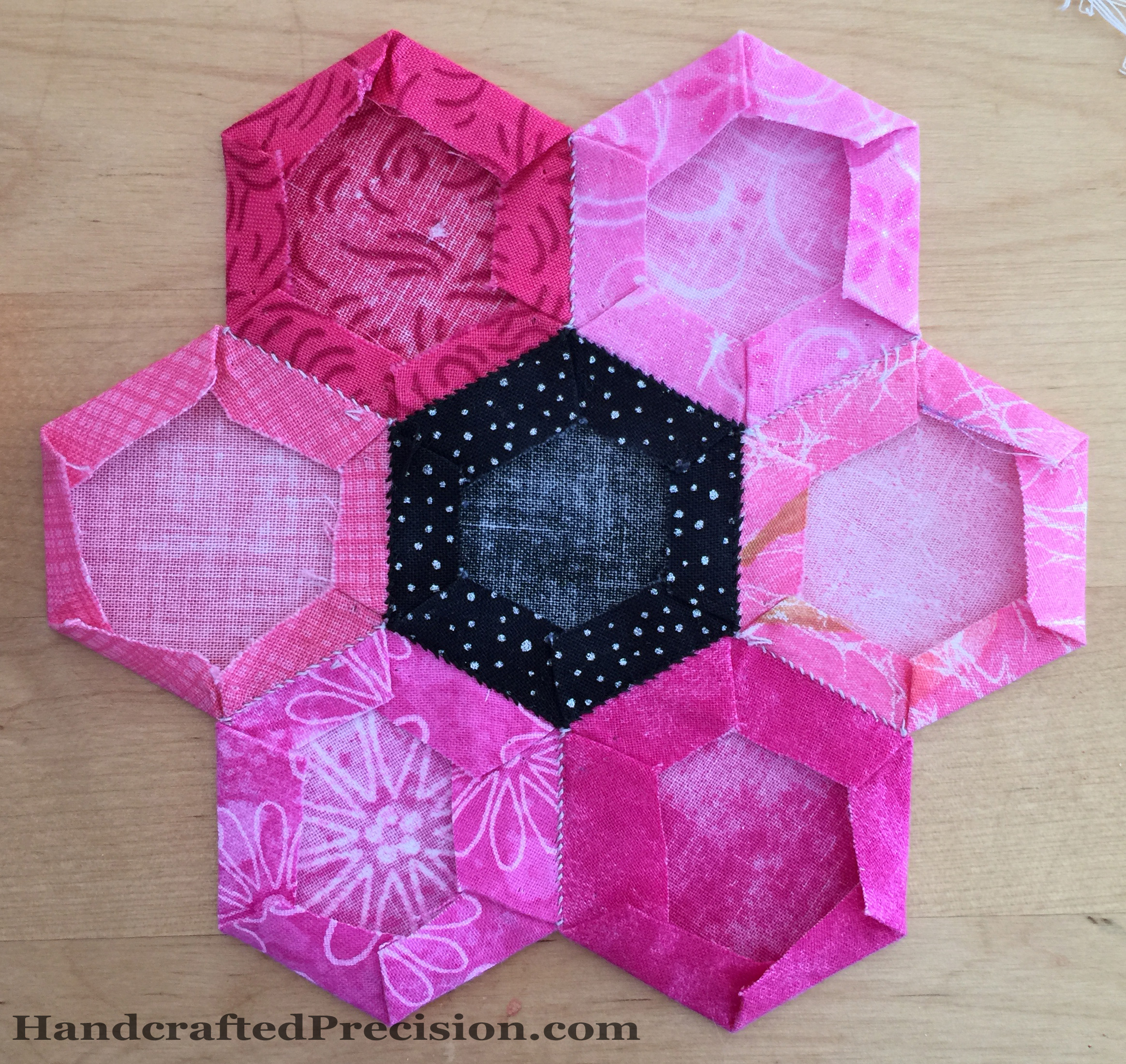 You can see that I used a thin light grey thread on the colored parts (Aurifil 50 wt, which I am in LOVE with), and a thicker dark grey thread on the parts connecting with the black.  You can see both sets of stitches a little on the front, but it's HANDwork, so I like to see it.
I was worried that the seam allowances weren't behaving, but I put all five flat into a padded mailer, smooshed between pieces of paper, and I think they'll get to Jodi in Australia better than they left here.
Some people were appliqueing their flowers onto background fabric, per Jodi's assembly plan, but I just don't have a deep enough stash to have made that viable.  Also, since I had two light flowers, I wanted her to have some leeway on how she backed them (inverse for those?  Light flowers and dark background?  Or not).
I also didn't trust myself to do the machine applique and I had no time at all for hand applique.  I hope she can use them and that they play well with other people's flowers.  This was my first attempt at contributing blocks to a quilt.
I can't wait to see what she and her helpers do with them and I hope that Rachel's family can take comfort from them.