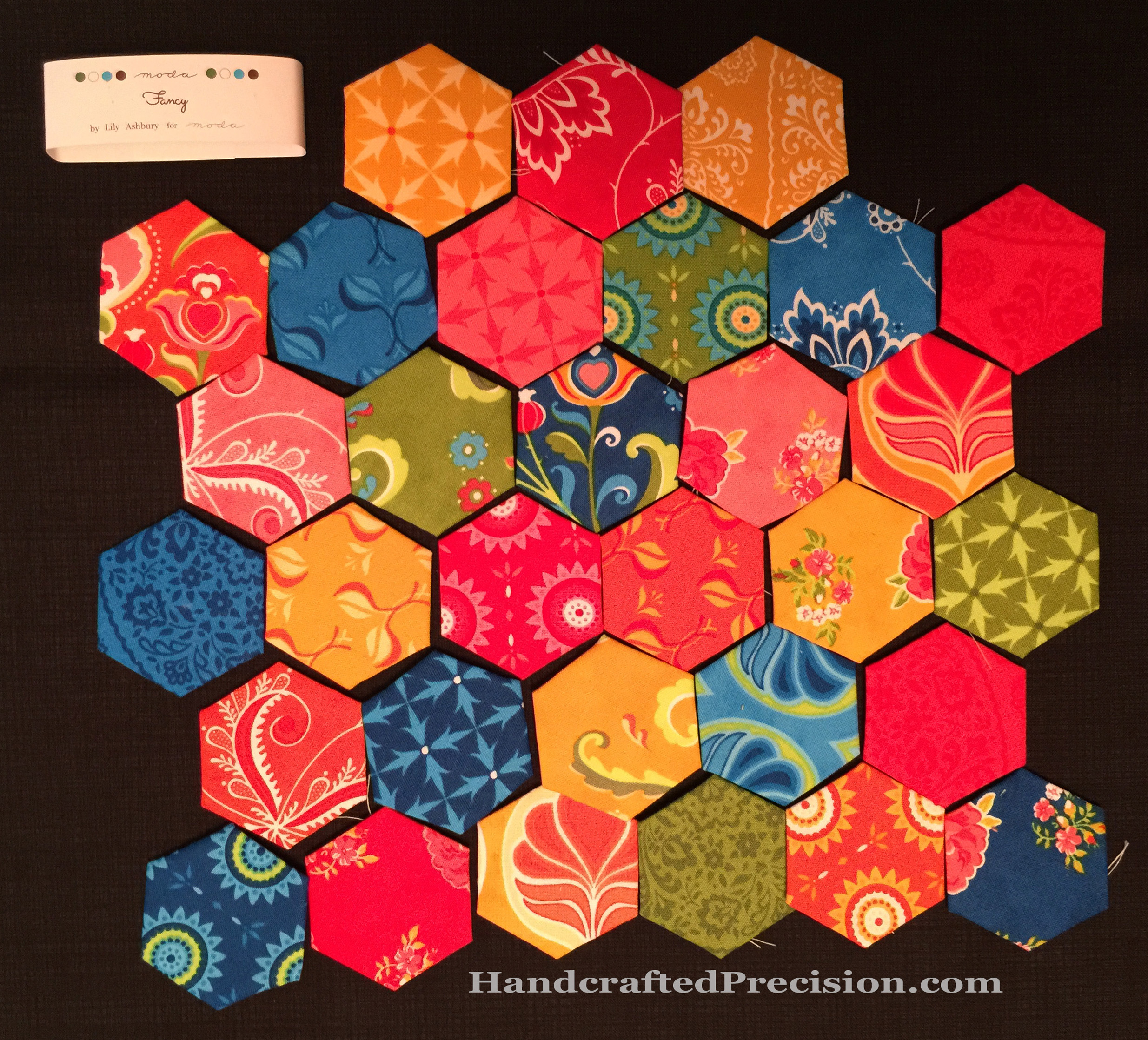 I know I've been saying I love every mini charm pack I baste to hexagons, but I take it all back.  THIS is my favorite one so far.  Look at the 1″ hexagons all stacked up:

How could you not love that?  And the repeated fabrics are bright and cheery and, more importantly, are tone-on-tone colors and so should fit easily into my ongoing 1/2″ hexagon project, I'm Not a Machine.  Go a load of this gorgeous rainbow of pattern: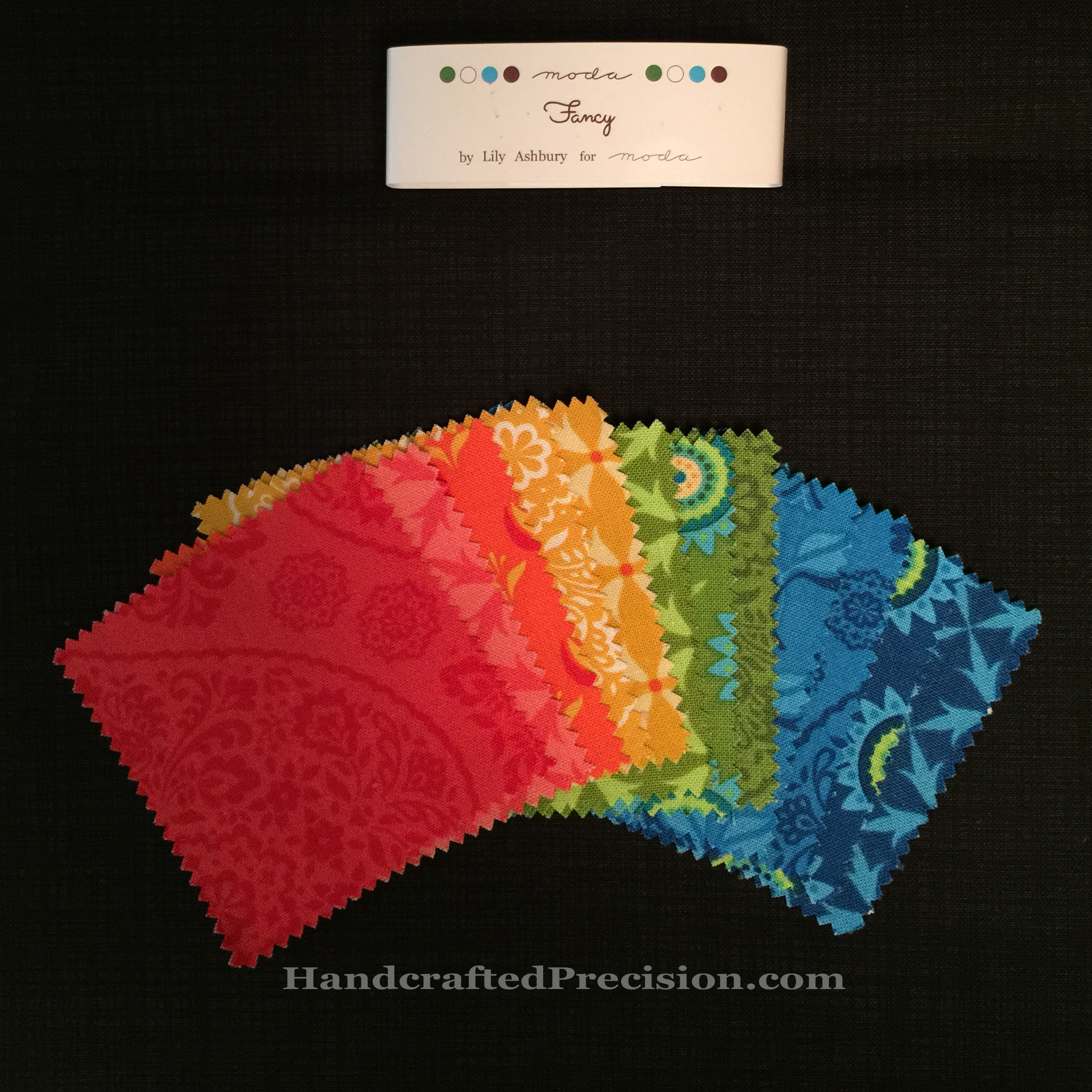 And here they are basted onto 1/2″ hexagons, two from each 2.5″ square, in a shadowy nighttime picture: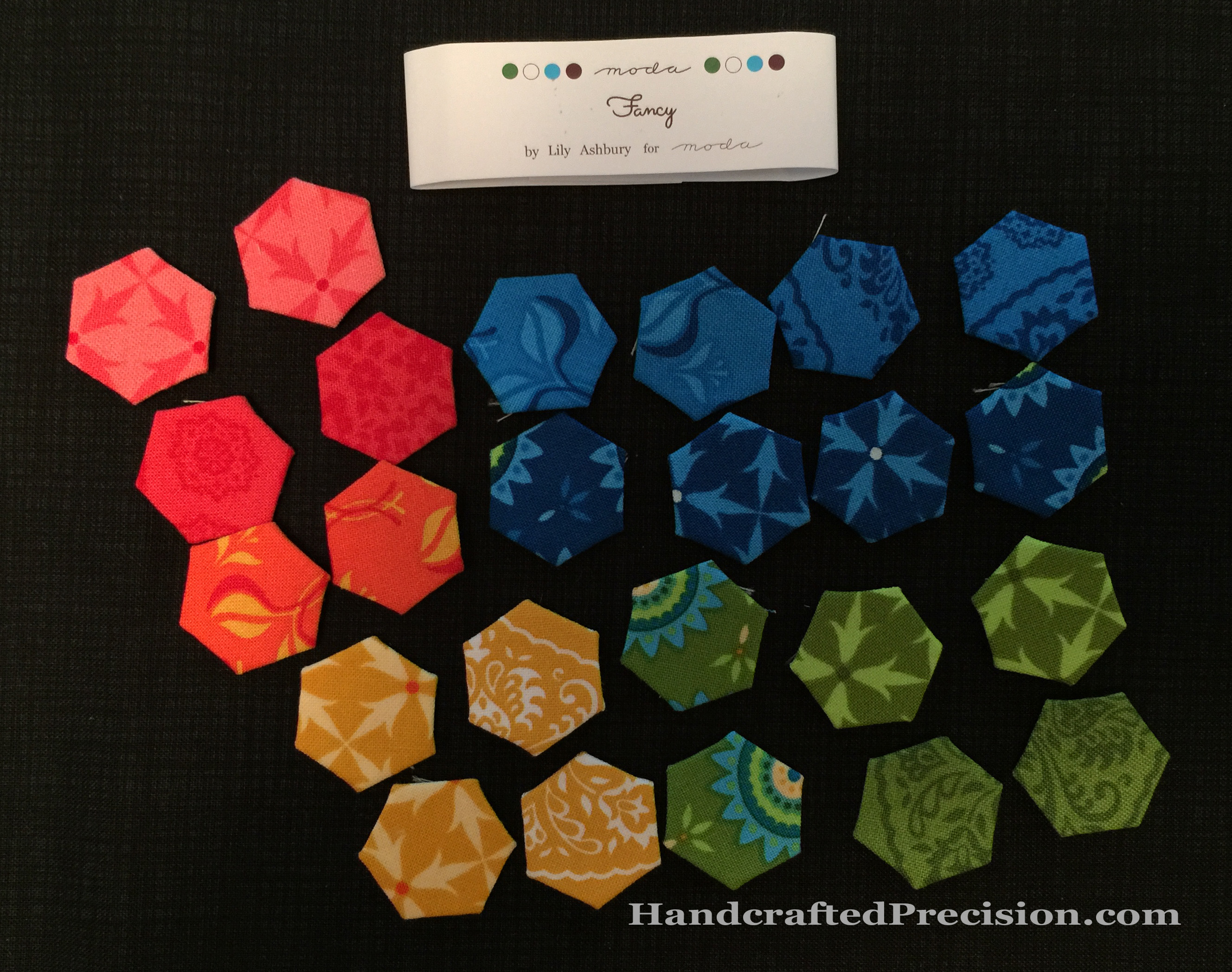 That patterns look good big.  The patterns look good small.  Who could ask for anything more?