The title mostly says it all:  I bought scraps on eBay.  A LOT of scraps: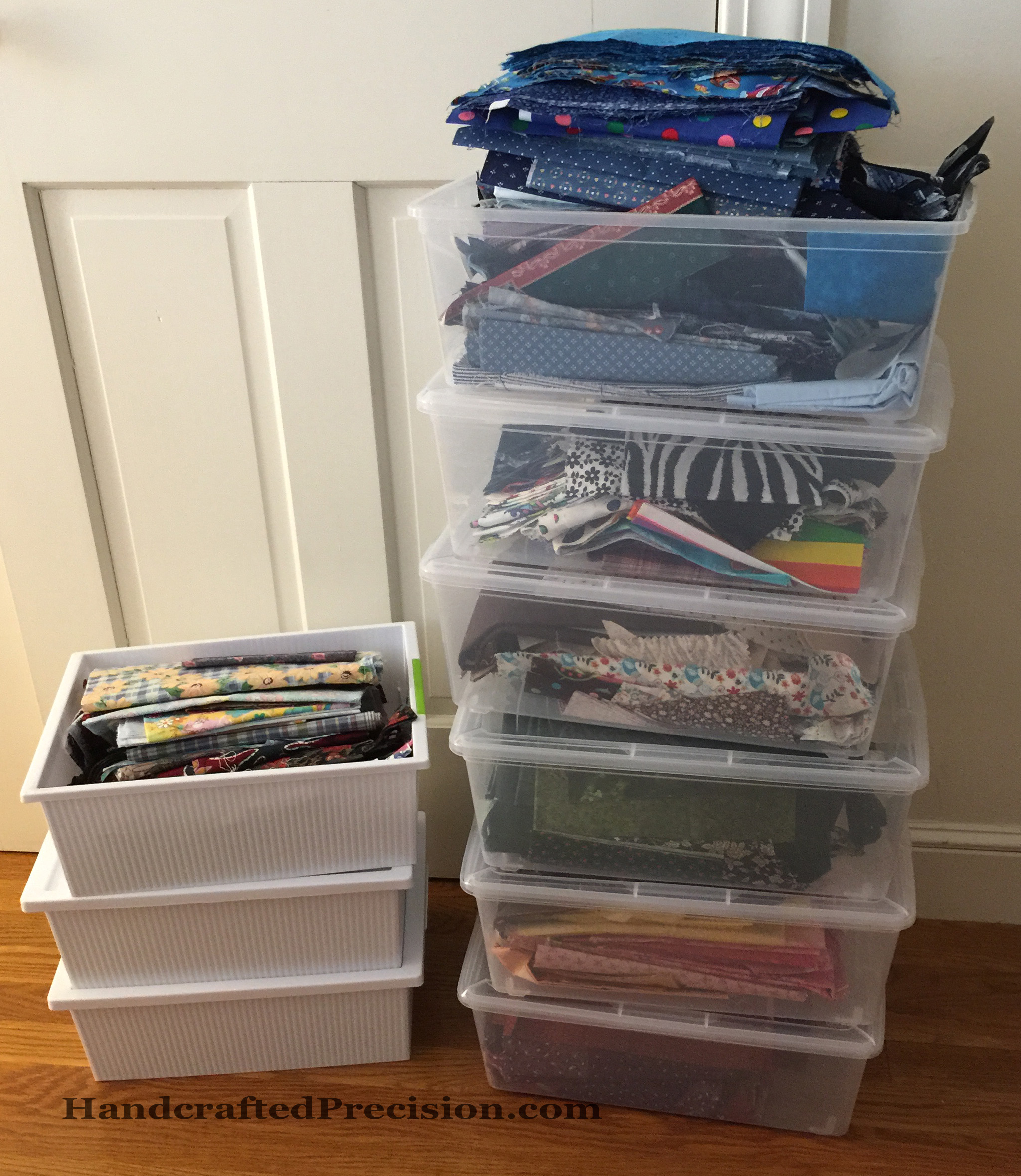 Isn't it lovely?
I need a good variety of fabrics so I can eventually make the fabulous scrappy X Marks the Block quilt, but I don't know many people who sew.  Jelly rolls (2.5″ x width of fabric) give a variety, but each is usually within a specific designer's current line, so there aren't THAT many different patterns.  Also, they're not cheap.
Enter eBay.  I did a bunch of searching and found a lady who was selling the big Priority Mail boxes stuffed full of scraps.  Unlike other sellers, she IRONED hers!  That alone was worth some mark-up.  Overall, including shipping, her box was surprisingly cheap and I got a great variety of fabrics.
As soon as I opened the box and saw all of that FLAT fabric-y goodness, I made sure to win the auctions for her other two boxes.  On average (because someone actually bid against me for one of the boxes–the nerve!), each box of XXX lbs of fabric, which is approximately XX yards, cost $XXX, including shipping.  I think it was a great deal and gave me an instant stash.
There are gaps, though.  I'm missing oranges and yellows.  Greens are a little spotty.  There are plenty of blues, which is great, but too many pinks for my taste.  There are also a lot of Christmas-y novelty prints and giant flower prints, neither of which I'd have bought new.  But I saw on one of the quilting blogs I follow (Bonnie K. Hunter's) that quilters say "If you don't like a fabric, you haven't cut it small enough."  Ha.  Some of those fabrics will end up as teeny-tiny pieces, I'm sure.
I'm excited to start cutting into it (and glad I don't have to iron it).