The title is descriptive of the photo and of my mood.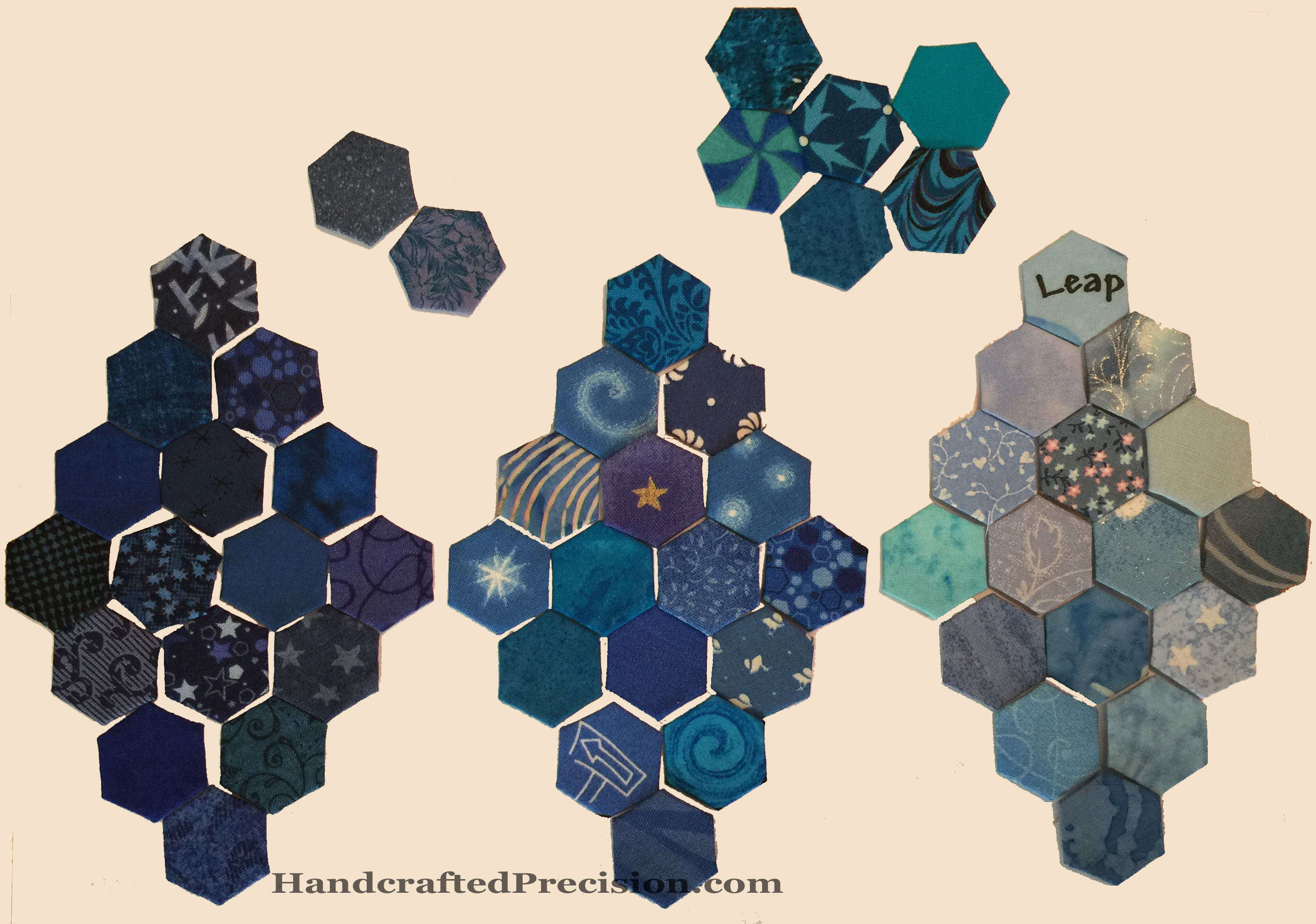 The diamond on the right is pretty clearly light blue, though some hexagons are more greenish or greyish.  That just adds interest.  The one on the left is just barely darker than the "medium blue" one in the middle.
I'm not going to sew any of these up.  They'll just go back into the "blue" container as loose, basted hexagons.
I do think that I learned I only need two shades of blue for I'm Not a Machine, though, and maybe greenish-blue, if I have enough fabrics in that shade, which I doubt.
All told, I learned a lot about color and value this month, even if I didn't get much done besides basting.  I'm looking forward to next month's color.  I hope it's an easier one, like orange.
Linking to soscrappy's RSC.