Sec, my toddler, has decided it's time for him to move out of his toddler bed and into a bigger bed.  I should have worked on his toddler bed quilt more.  Now it's going to be a twin-sized quilt.  I'm a little sad I couldn't make it for him faster, but I'm happy because he'll get more use out of a twin-sized quilt.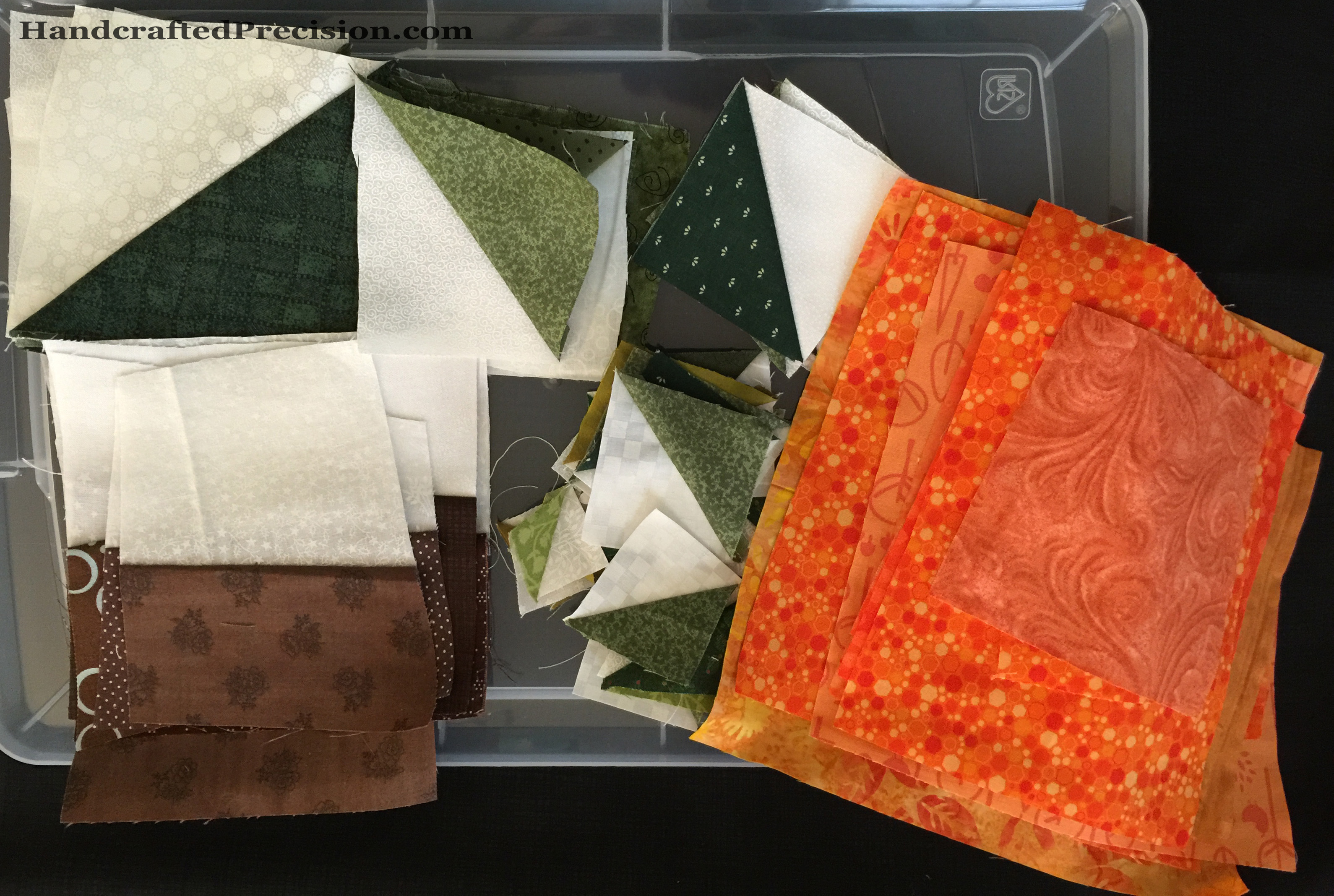 Also, I get to make more bigger pumpkins and/or use a lot more floaty white-on-white background for a more modern look.  I haven't decided yet, but I'm leaning toward more pumpkins (or maybe adding some machine-appliqued leaves), since too much white on a little-kid quilt is asking for trouble.
I have a cut a bunch more pumpkin bodies, leaf units, and half-stem units (they need background on the other side).  I also have a stack of various-sized white-on-white print pieces.
I'm all ready to get going on this again in the new year, and I plan on powering through until it's done.  I need to get a cabinet for my sewing machine so I can take advantage of fifteen minutes here and there during the day (Ter's naptime, after the kids are all asleep, etc.) to sew.  I'm browsing cabinets and sales now.