Rachel from Stitched in Color, who teaches the Handstitched class that I'm taking, delivered her baby over the weekend.  Things did not go as expected.  I wanted to offer my support, but I couldn't comment on her blog post with just my name and I didn't want to email her my sympathies.
A classmate let us know about Jodi from Tales of Cloth's Flowers for Eleni 1″ hexagon flowers project.  It's a very small way that I can come together with our community and let her know that she and her daughter and husband and other children are in our thoughts.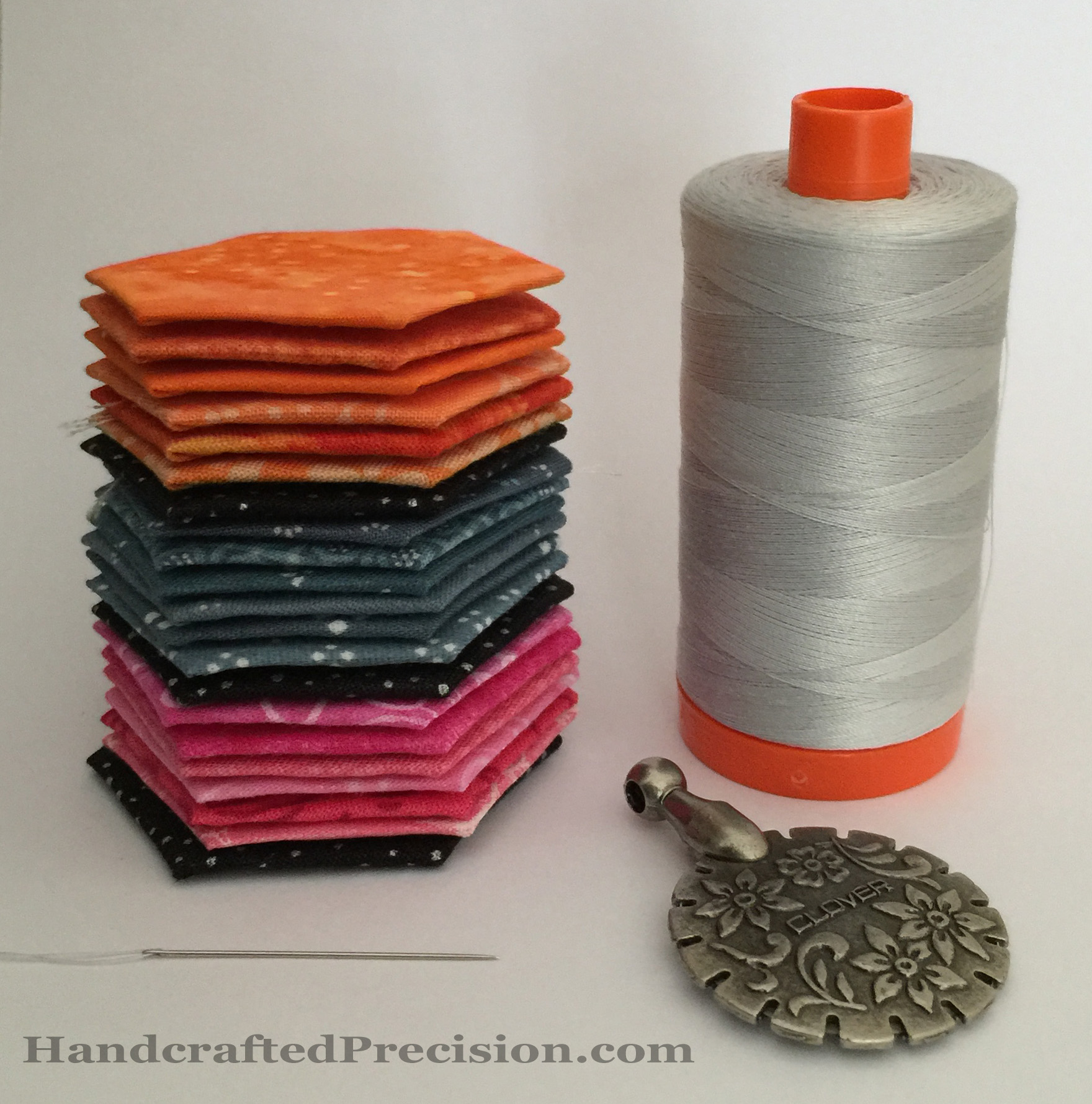 I dropped what was on my hand-sewing agenda (aka Midnight Garden) and basted up some 1″ hexagons.  (I made that sound easy, but I agonized, as usual, over the fabrics in each bunch–do they go together, are they balanced, etc.  I want to send her my best and not mess up what everyone else is doing.  I checked the Instagram hashtag and I think what I'm doing will fit in.)
Depending on how fast I can sew these together, I'll get them mailed on Saturday to Australia(!).  If not, I'll make a couple more and mail them next weekend.  A yellow would be nice.  Maybe a white-on-white.  For the centers, I used my silver-speckled black fabric, which I love and which I think makes very nice flower centers.
I hope doctors can soon find a diagnosis for Eleni, and I hope it's one with a good prognosis.