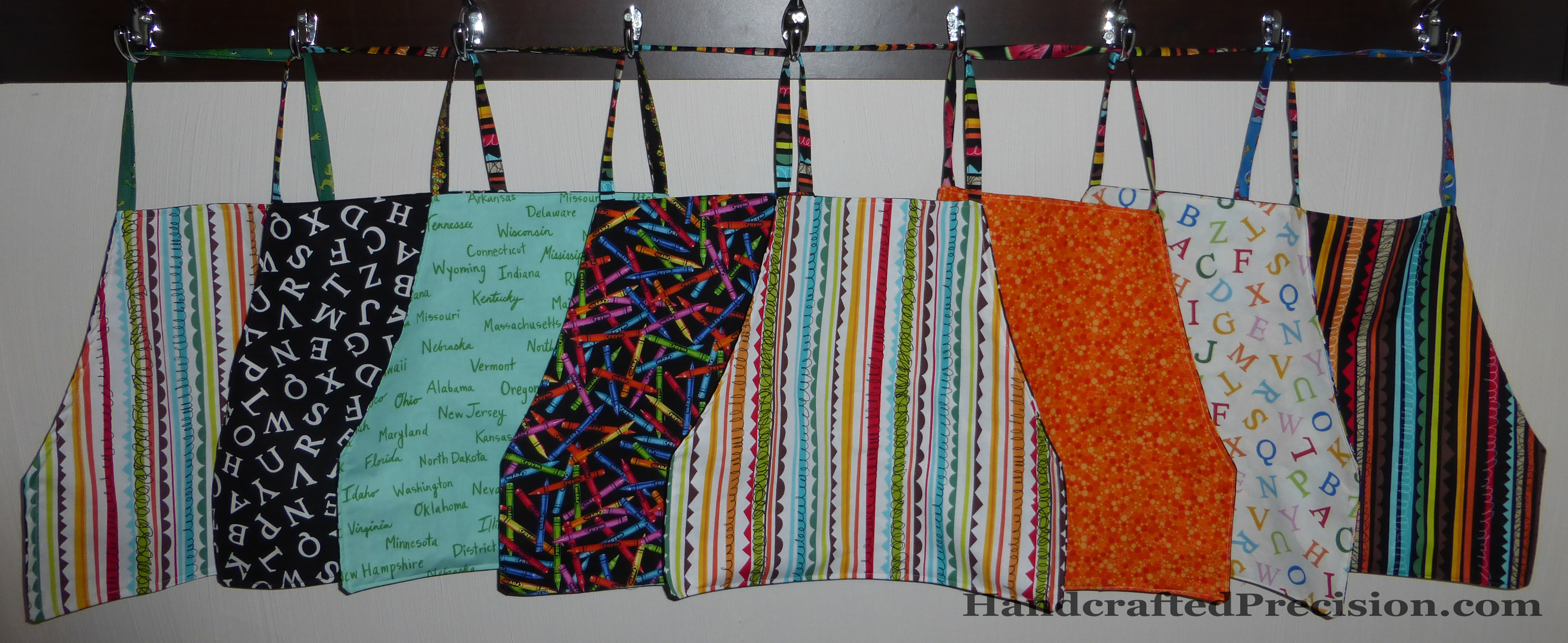 Finally!  I got the other eight aprons for the school(s) done.  Four will go to Sec's teacher to join the one I already made.  The other four will go to the kids' old school.
I still have two more cut out and with the lightweight stabilizer fused, but not yet assembled.  Those are for home use, and I'm trying to decide if I want to add a little velcro to the neck strap or not.  It would be safer, but it would get grungy fast, and might even stop working, since the strap is so narrow.  Decisions!
And another "natural" shot, so you can see the variation on the backs: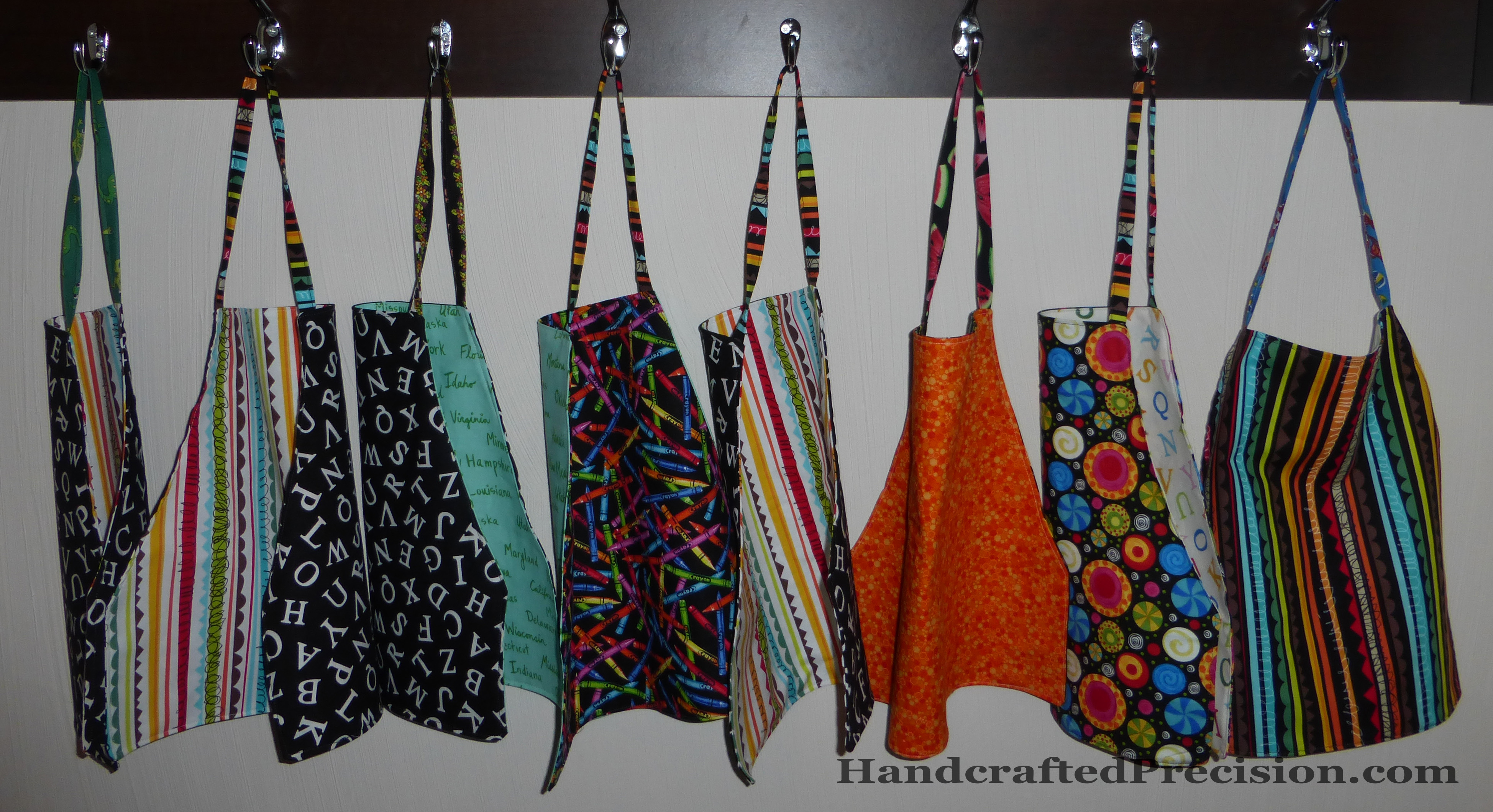 The more I look at the colorful stripe fabric on black, the more I like it.  Maybe it needs to be a toddler-bed quilt backing for Ter, even though he won't move out of the crib for months yet.  Ooh!  Maybe a whole-cloth quilt so I can practice quilting?  With the white of the same print on the back?  More decisions!
I don't love that green fabric with the state names on it.  I got it because I thought it was educational, but it's pretty ugly.  AND, to add insult to injury, since it's directional, I cut out two pieces upside down, since I didn't even think about that when I was cutting, so you'll see it again in whatever green or multicolored scrap quilts or projects I make in the future.
But look at all of the other lovely fabrics I got scraps of.  Also, see the neck straps that aren't the multi stripe on black print?  Those are all from my eBay scrap purchase.  A couple of them were already ironed in half, like binding.  I thought they added a little more interest.
I'm so glad that these are done.  I'm putting the other two away for a while until I make a decision about the neck straps.  Of course, by then, Prim will need a longer apron.  Another problem for future me!