I've been thinking about quilting all week, but I made myself shorten the strap of the toddler apron I made, as well as the existing ones in the classroom.  The teacher said they were all too long and I wanted her to have useful aprons while I worked on the new ones.  I couldn't bring myself to do all of the cutting and ironing-on of interfacing.  Bleh, ironing, especially with a damp pressing cloth.
The strap fixes turned out okay except for the one where I cut the diagonal wrong.  (See?  I'll need that skill for binding my future quilts.)  But I patched it with a different print and it's not too bad.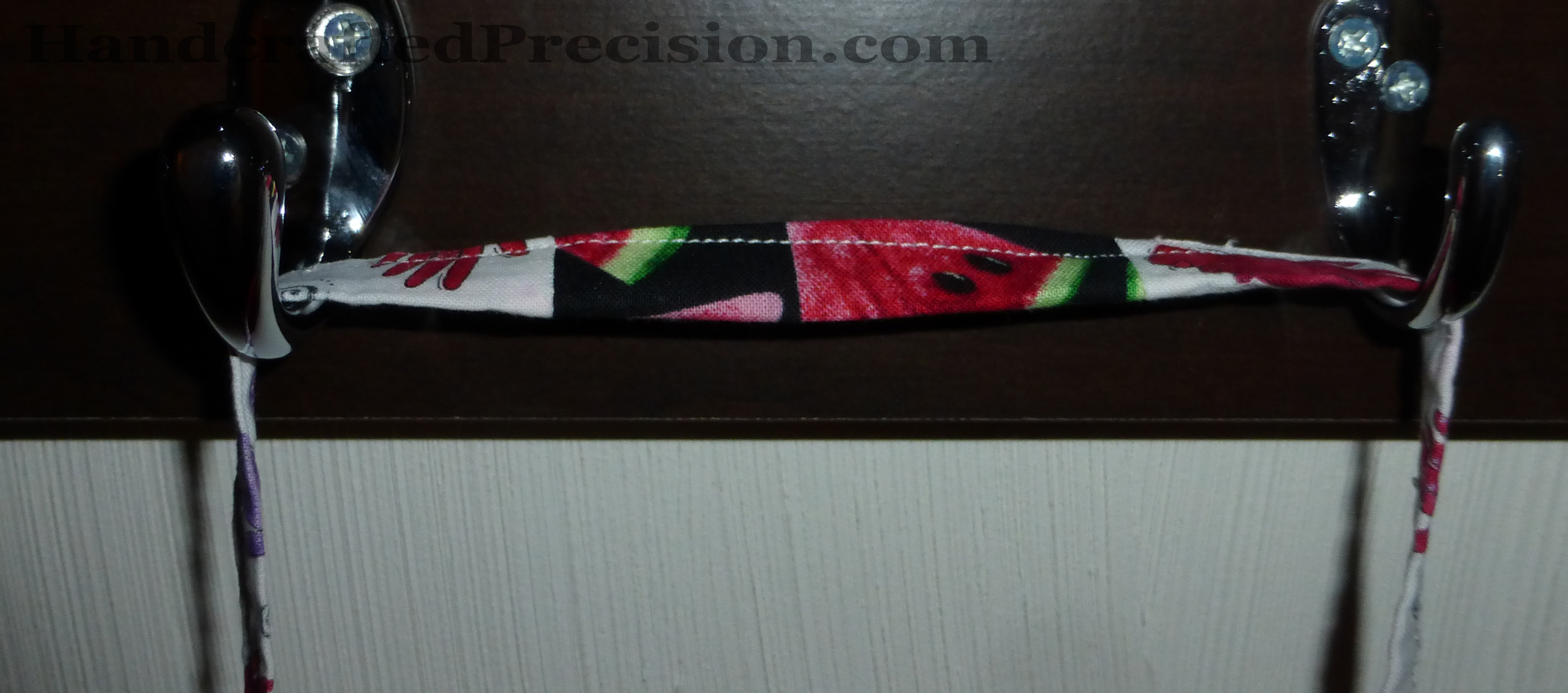 I felt bad about it since the one I messed up was one of the ones from the classroom, not the one I made.  But I fixed it and it's a Montessori classroom, so they're all about making mistakes and learning and fixing.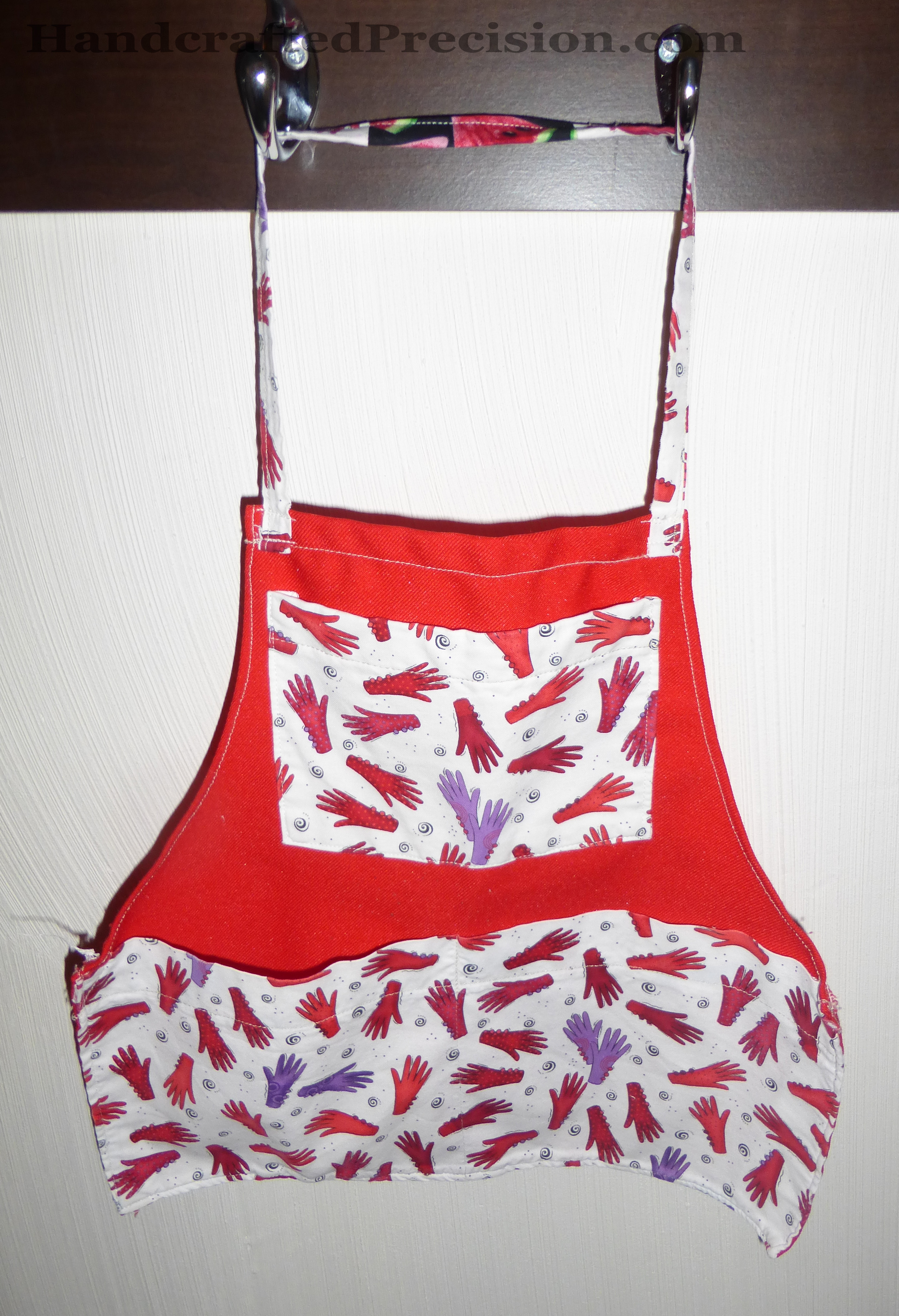 Maybe it's even a little fun?  I went for a contrasting fabric on purpose since there was no disguising what had happened.
You'll note the pockets on this apron.  The teacher said they weren't necessary on the ones I made, so the project became that much easier for me.  She said what I thought, that the kids just filled them with dirt and random stuff and they caused more harm than good.
Anyhow, this part is done.
I'm searching for scraps.  I wish I had sewing/crafting friends.  I signed up to take a "Scrap Quilt" class at the local quilt shop, so maybe they'll have some leads on scraps.  I feel kind of silly buying fabric for a scrap class, but I'm going to have to.  They said to bring 10″ squares for the first class.  I don't think a 10″ square is a scrap, but to each her own.