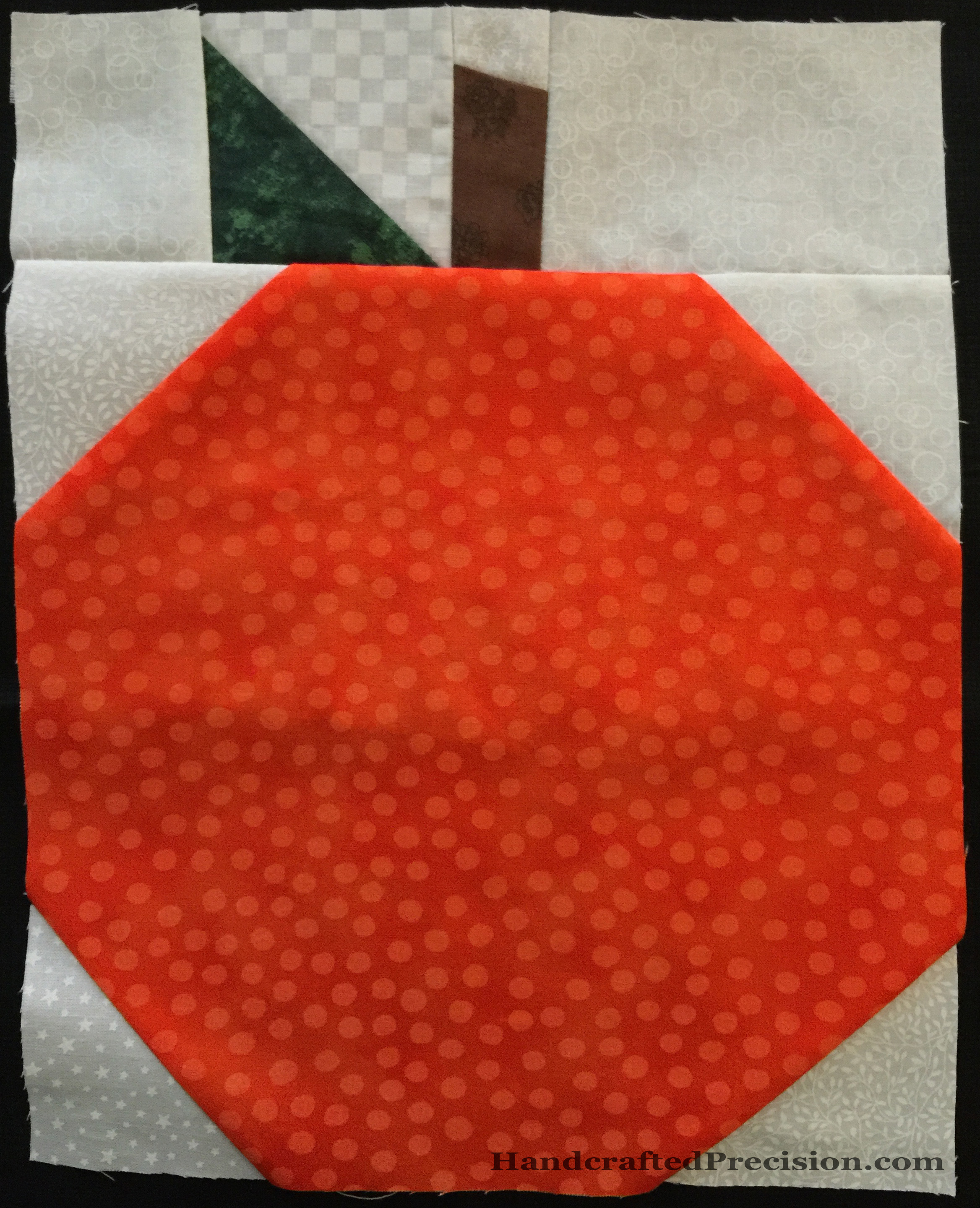 This one, I like.  The little stem still reads "apple" to me, but I think this pumpkin is loads cuter than the first one.  It can live on the front of Sec's toddler bed quilt.
I realize that I like a print for the pumpkin body way more than the solid I used on the first one.  This block is a little smaller, but still close to 12″ square.  I'm planning on making a few more in this size, and then a bunch half or a third of the size, and then floating them all in a scrappy white-on-white background.
I still haven't decided if I want to quilt it myself.  It'll be small, so maybe, but I think (hope) it'll turn out nice and I don't want to ruin it by learning to free motion quilt on it.  I also don't want to put it off until after the possible whole-cloth toddler bed quilt for Ter.
The local quilt shop gave me a local long-arm quilter's number.  Maybe this is the quilt I have her work on first to see if I can go local or if I'll have to send my big quilts away to get quilted.  That can get expensive, though.
Do you quilt your own quilts?  Use a local long-armer?  Use someone states away?  Let me know in the comments!