As I was working on sewing the minuscule hexagons together for the flowers, I realized that it wasn't that much fun.  The small needle was too small and it was easier with a longer needle, but still no fun.  So I'm only going to make four flowers for the needle book.  I don't need flowers on the back cover or spine.  They'll be a feature for the front.  Here are the three I have done, and a few basted hexagons of the green path fabric.  Only the orange flower left to go.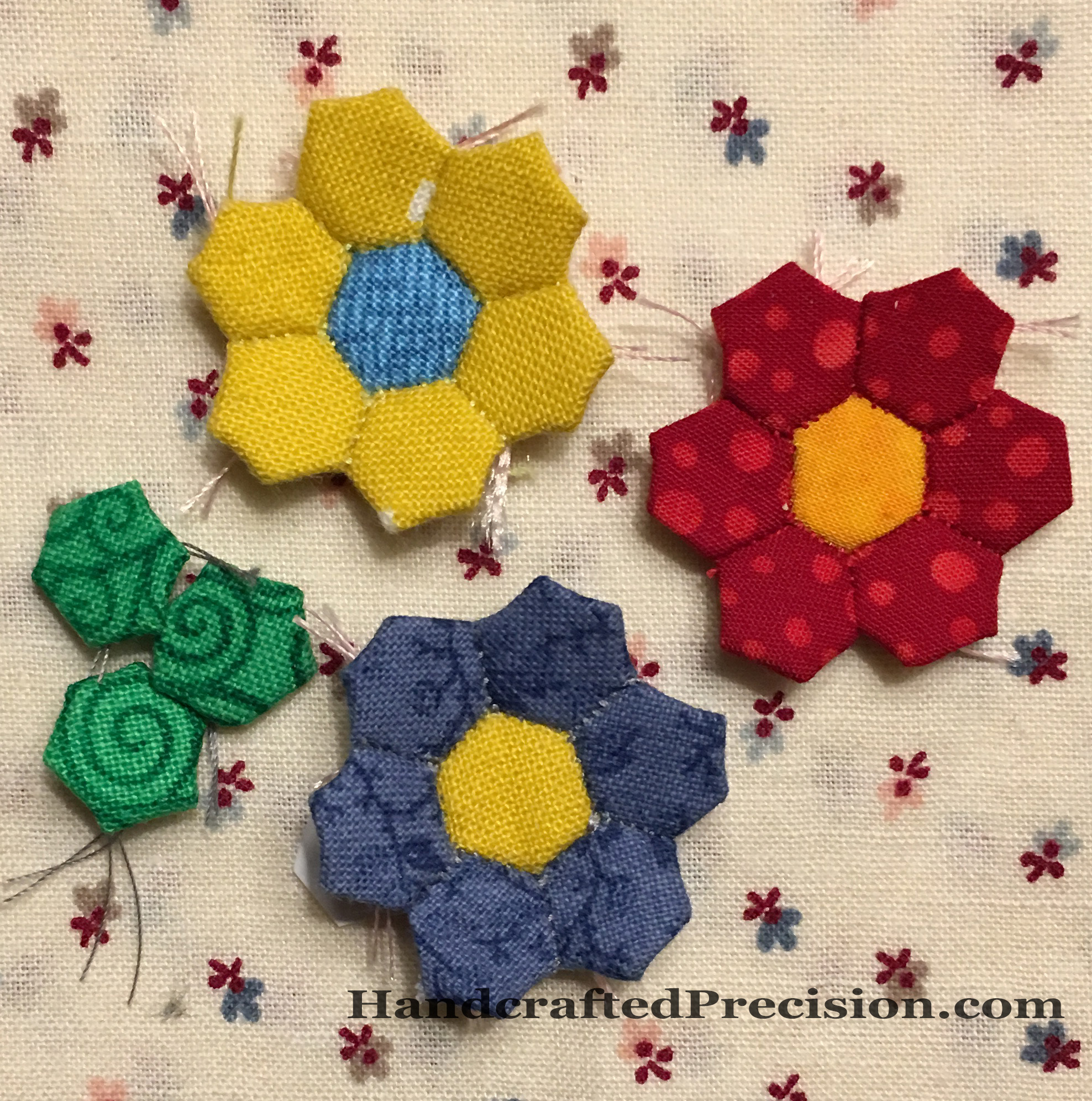 I was planning on a white/light hexagon with a fussy-cut motif for the center of the four flowers, but I'm not finding anything suitable in my stash.  I thought the fabric I have them on above would work, but it's not precise enough a motif.  I'll keep looking.  I haven't had time with the kids on Winter Break.
Also, I see, especially in the photo, that the stitches are showing more than normal (and they're about six on each edge, not seven).  I hope the fabric will relax a little when I take the papers out, as I do plan on taking the papers out.
There will be a blog post for 2017 plans, but it's not done yet.  I do plan to backdate it to the first.  Try not to freak out about it, my single blog follower.  ;)