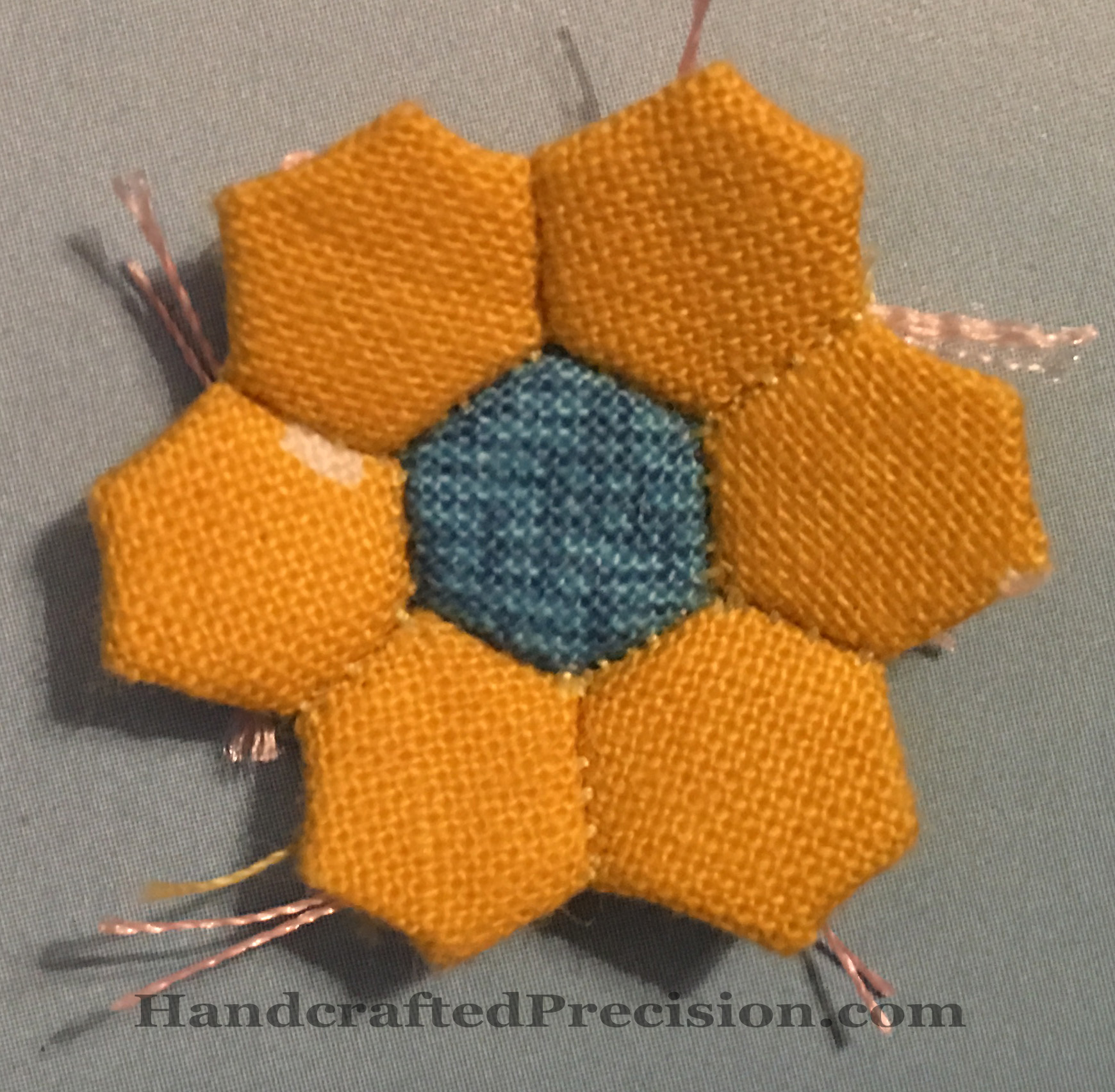 Pretty cute, right?  Just another hexagon flower in blogland.  But no, it's tiny!  It's made of 3/16″ hexagons.  Here's the blurry back: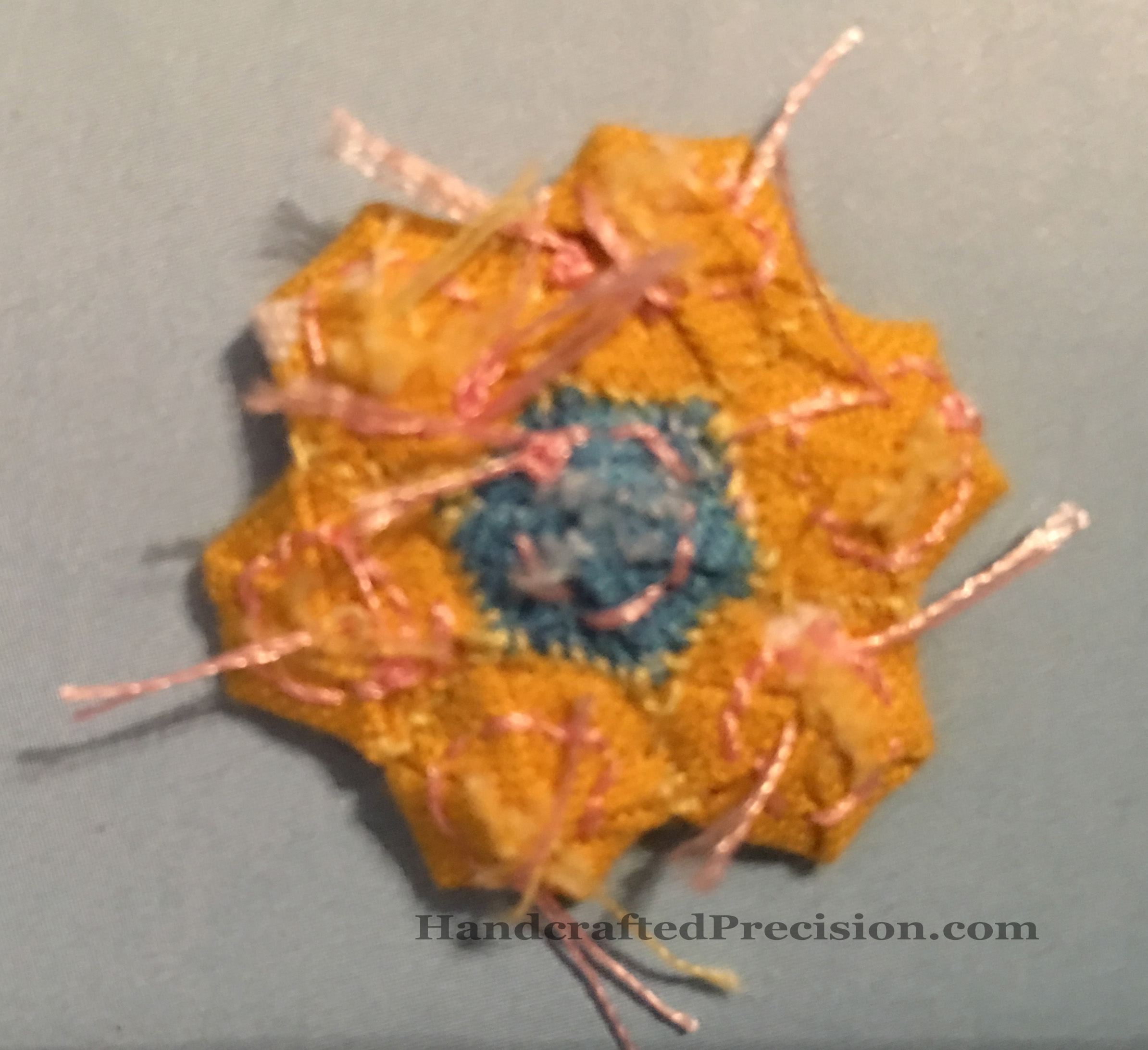 It's pretty ridiculous and I'm not sure about ever getting those papers out, since the seam allowances are so small (about 1/8″, though I wasn't very precise with my cutting).  I'm afraid they'll fray when I remove the copious basting and lever the papers out.
I was only able to get about seven stitches along each edge, which I didn't think was too bad.  I did the math and that's about 37(!) stitches to the inch.  I'm pretty sure my stitching isn't that dense on my 1″ hexagons, though I'll have to check.
Here are the 1/8″, 3/16″, and 1/4″ basted hexagons on a basted 1″ hexagon: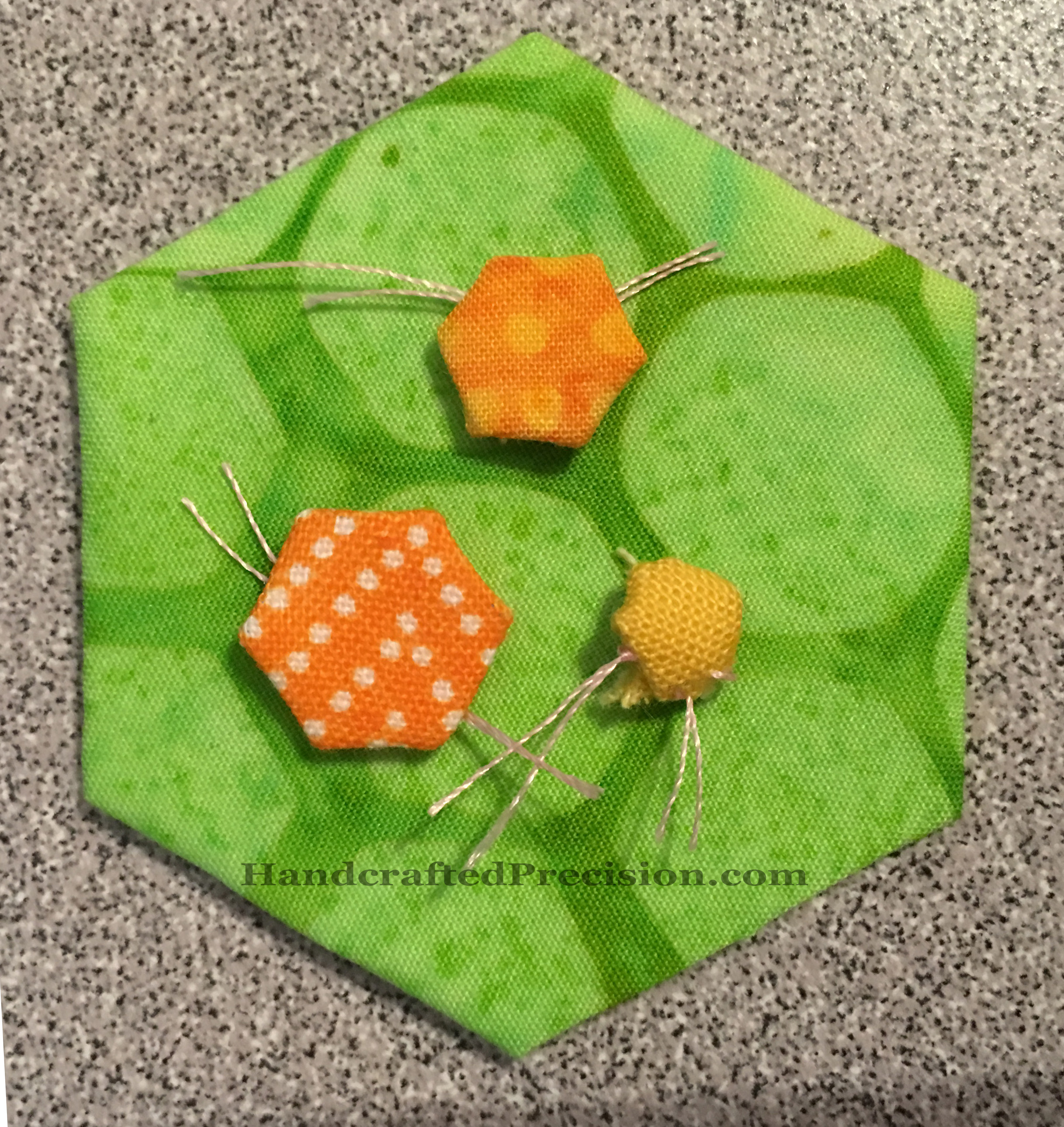 Yay, I'm up to green on my as-yet unblogged rainbow hexagon diamond project.  And here's the flower on the 1″ hexagon.  Pretty.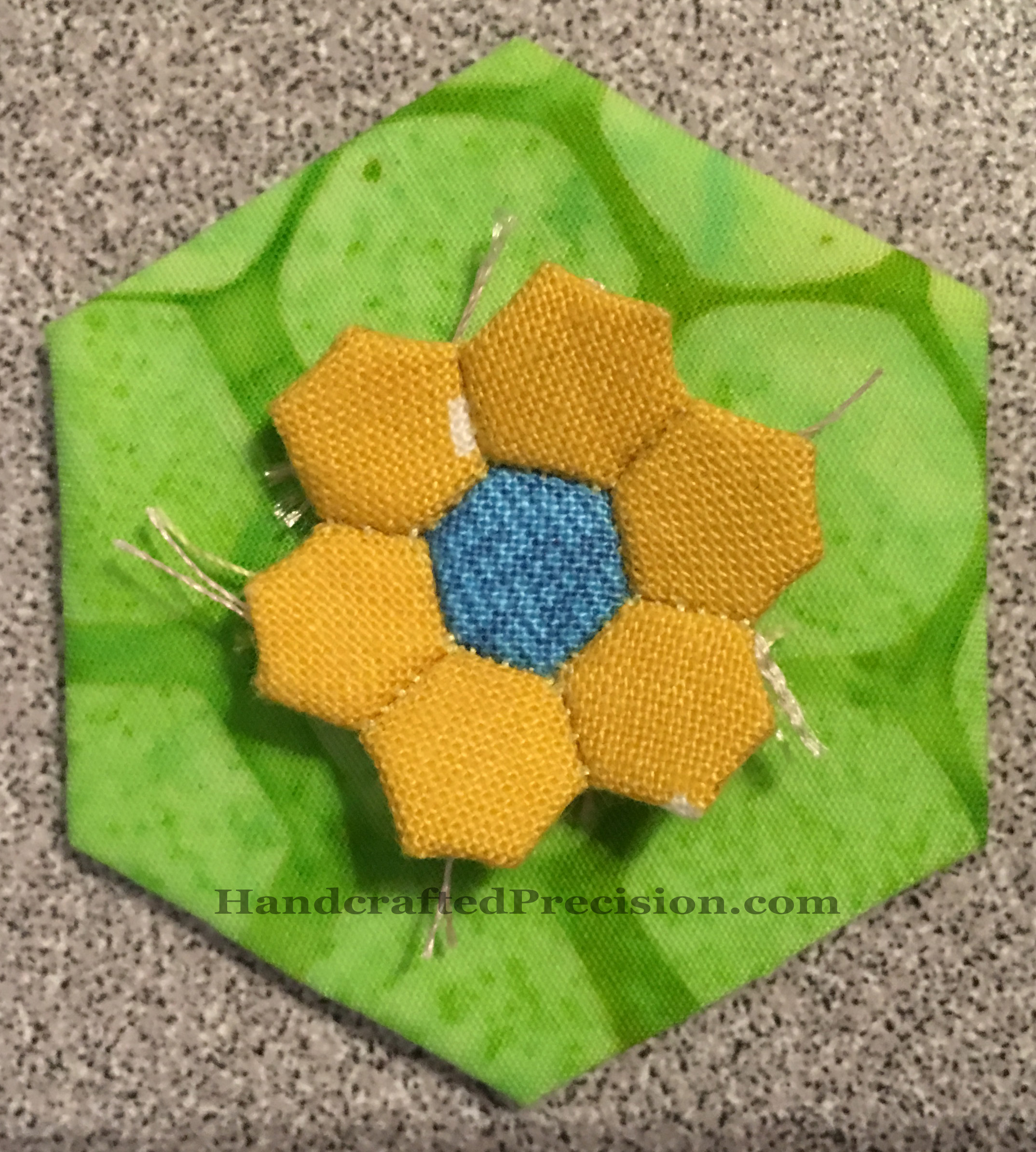 I think I'll do some with a green background, like a traditional Grandmother's Flower Garden.  I'm thinking needle book, since I don't want to do too many.  And then if I have to leave the papers in, it'll just make the needle book covers hard and I can pretend I meant to do it that way.  (Shhh.)
But that 1/8″ hexagon is nagging me.  It should be possible, and the 3/8″ hexes aren't ridiculous enough.  Now to see if my local quilt shop has finer needles (yes, I bet), finer thread (I hear Aurifil makes an 80 wt now), and some cotton lawn fabric (they have a small selection of apparel fabric, so maybe).