I'm running out of good titles, but I'm loving this photo: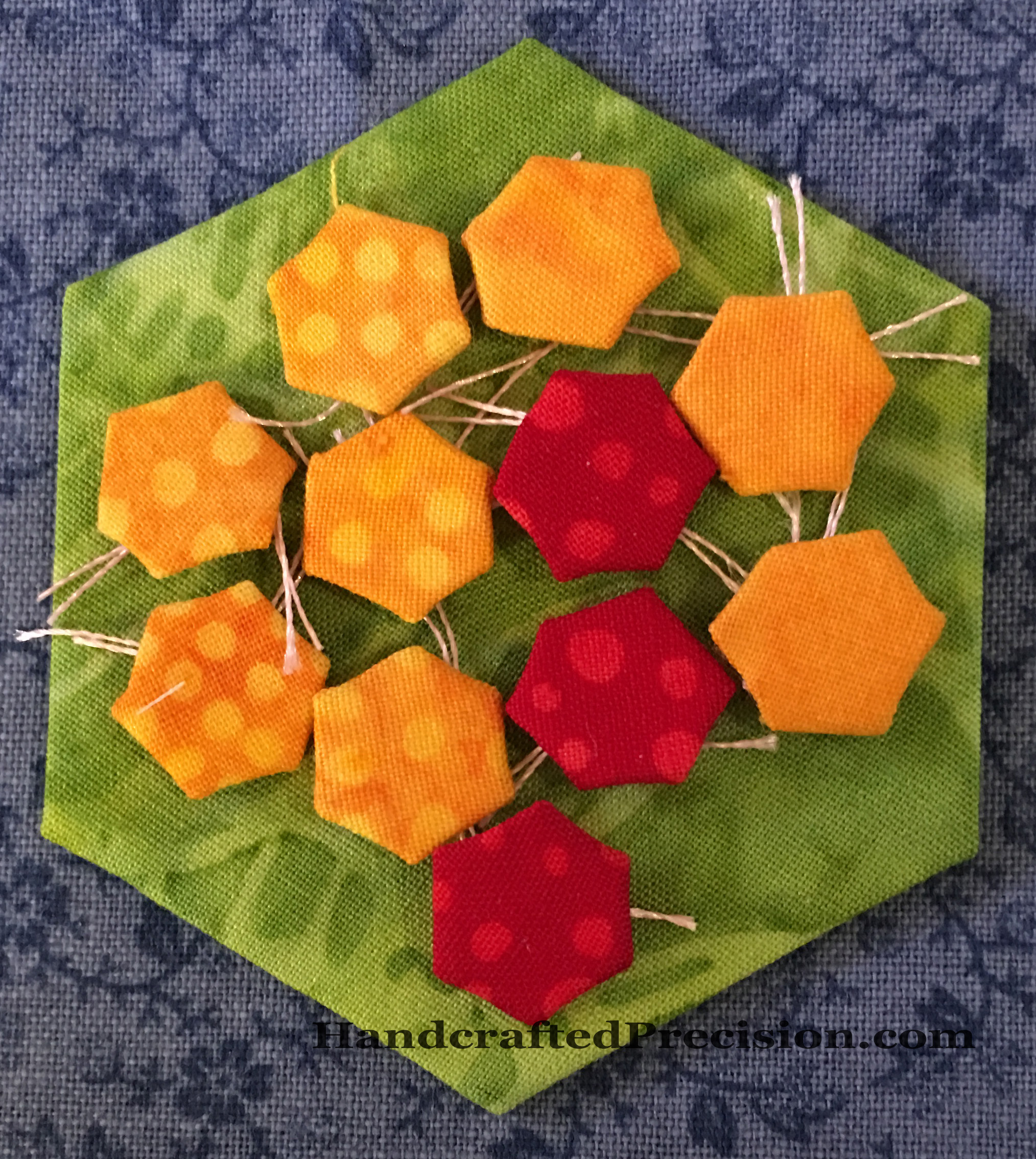 Eleven 3/16″ hexagons on a 1″ hexagon, with space for more.
The orange hexagons are all from the same fabric.  Unfortunately, I don't seem to have another section with the dots, so the flower from this orange fabric will have one plain petal.
Yes, I'm going to make a 3/16″ hexagon grandmother's flower garden needle book.  How big?  How will I finish it?  No idea yet.  I'm going to have at least two orange flowers, one red, one yellow, two blue, and one purple.
That's seven flowers, which is not a great number for this, so I'll probably add another purple and one pink.  I don't tend to buy pink fabric, but I'm sure I have enough scraps on hand from my eBay haul for six 3/16″ hexagons.
Scrappy green path, maybe green borders, very minimal quilting, some felt pages (I have some wool/poly felt on hand), and done.  (Ha!  It's not going to be that easy or that fast.)