I'm having no luck at all finding medium blues.  I went into my ongoing wonky squares bed quilt project and pulled out some blue scraps: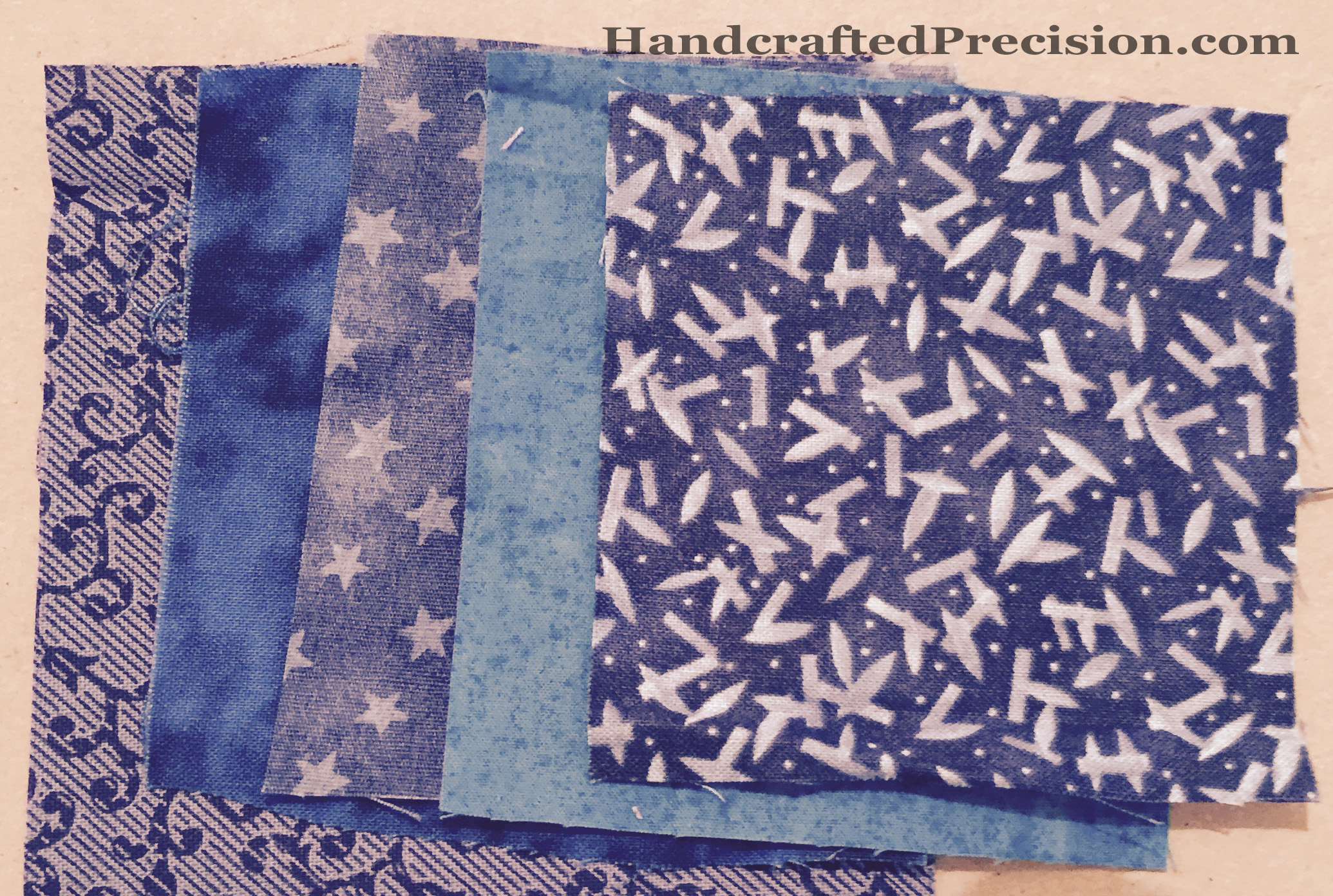 These are teeny, tiny pieces and the more I look at them, the more I think they're not medium blue.  I also bought a bunch of fat quarters, which I love, but they're also not really medium blue.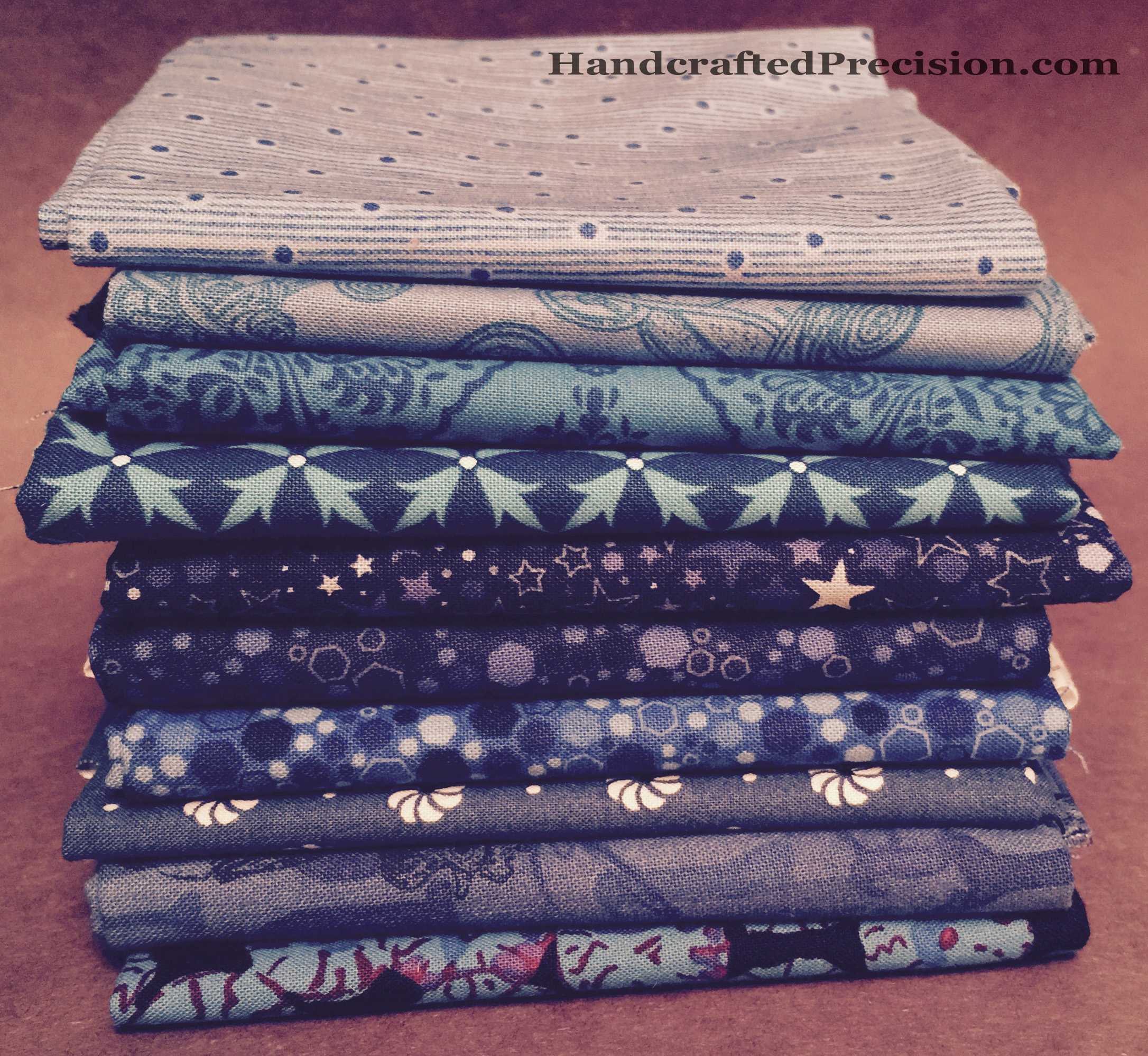 Even though these pictures are terrible, you can see how all of these fabrics are different shades, only some of which will barely pass for medium blue.
I've decided that I'm going to base up some 1/2″ hexagons from all of these fabrics (and the ones from last time) and then lay them out and see what I can do with them.
It might be that 2015 is my year to learn about color along with the Rainbow Scrap Challenge and not make too much of anything, which is fine with me.