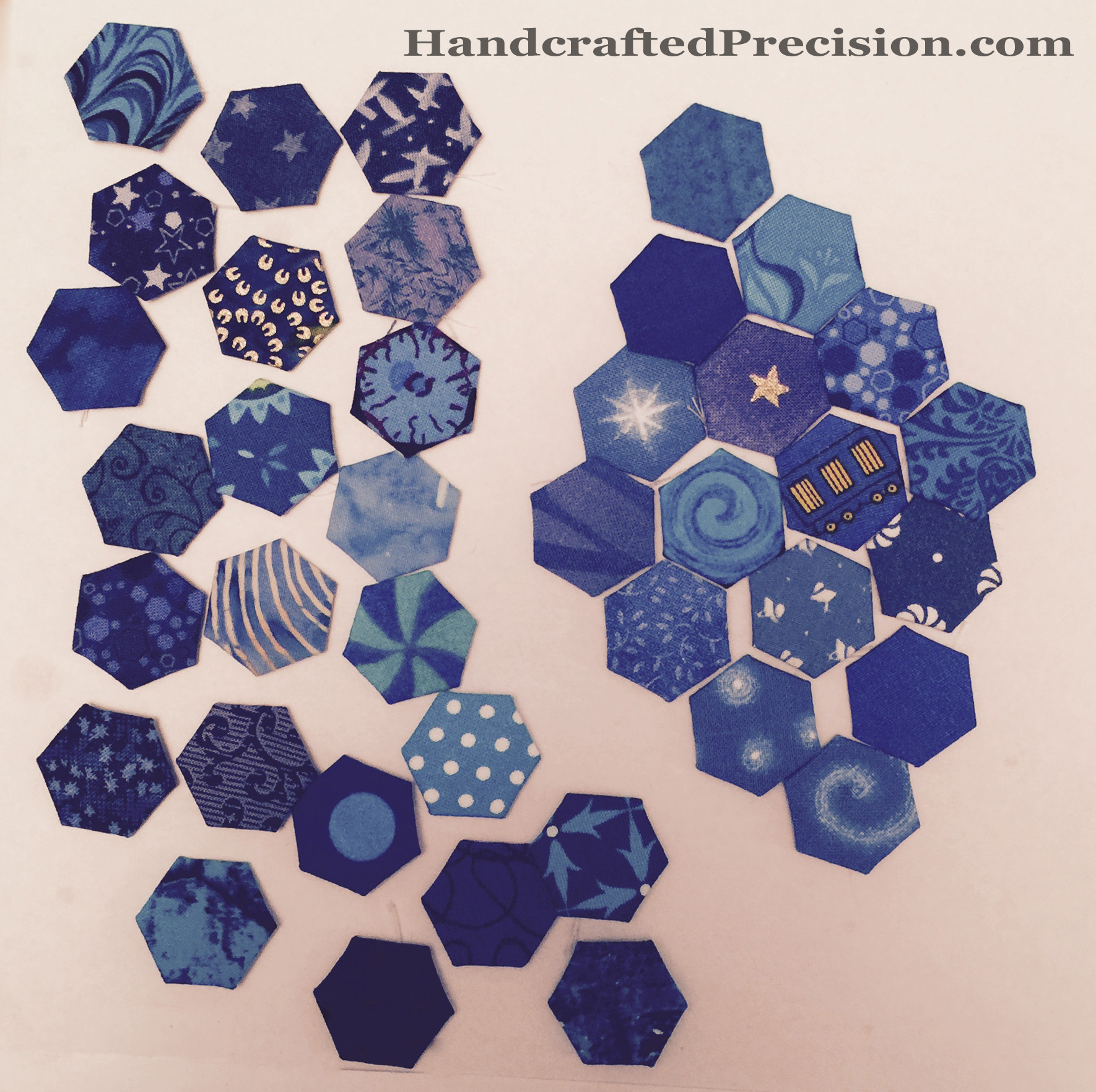 I'm not even sure what I think of these blues anymore.  What is "medium blue" anyway?
Argh.  Well, I THINK this hexagon diamond would work for I'm Not a Machine, but I don't even know.  I think I need to make a yellow hexagon diamond up because the uniformity I was able to achieve on the orange one was a fluke.  I think.  I dunno.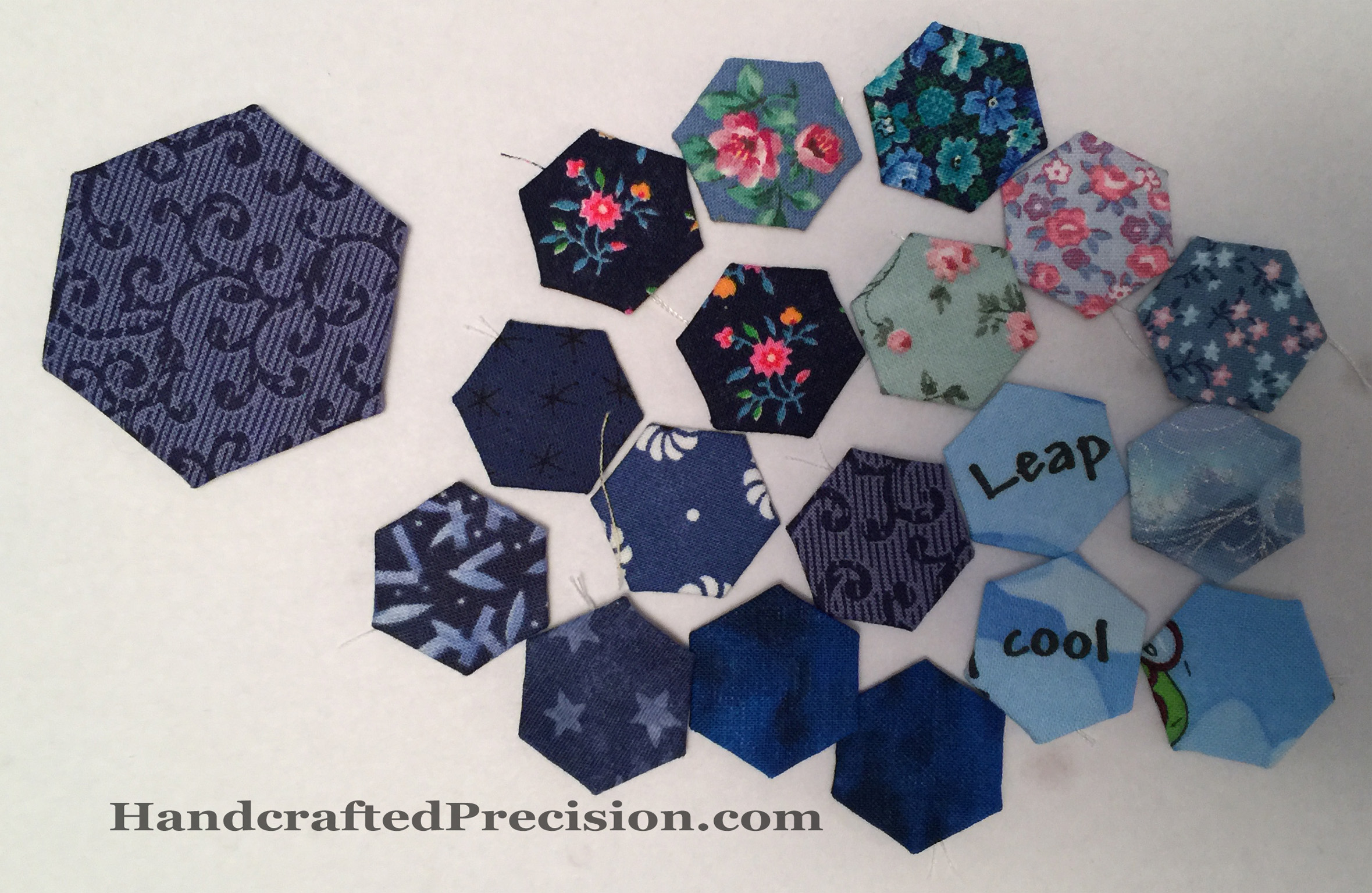 These are the blue hexagons I basted that didn't seem even close to medium blue.  Yes, one of them is green.  I do love the swirly blue in the middle on the right.  I'm looking forward to the "light blue" RSC month.
Maybe I just need to baste all of the blues and later sort them into stacks of light blue, medium blue, dark blue, and green-blue.  Or maybe just wrap dark blue into medium blue for only three stacks?
This is making me a little crazy, so I'm mostly going to let the rest of this month's RSC pass me by, I think.
(Lots of uncertainty and "I think" in this post, I know.)
Linking to soscrappy's Rainbow Scrap Challenge post for the week.