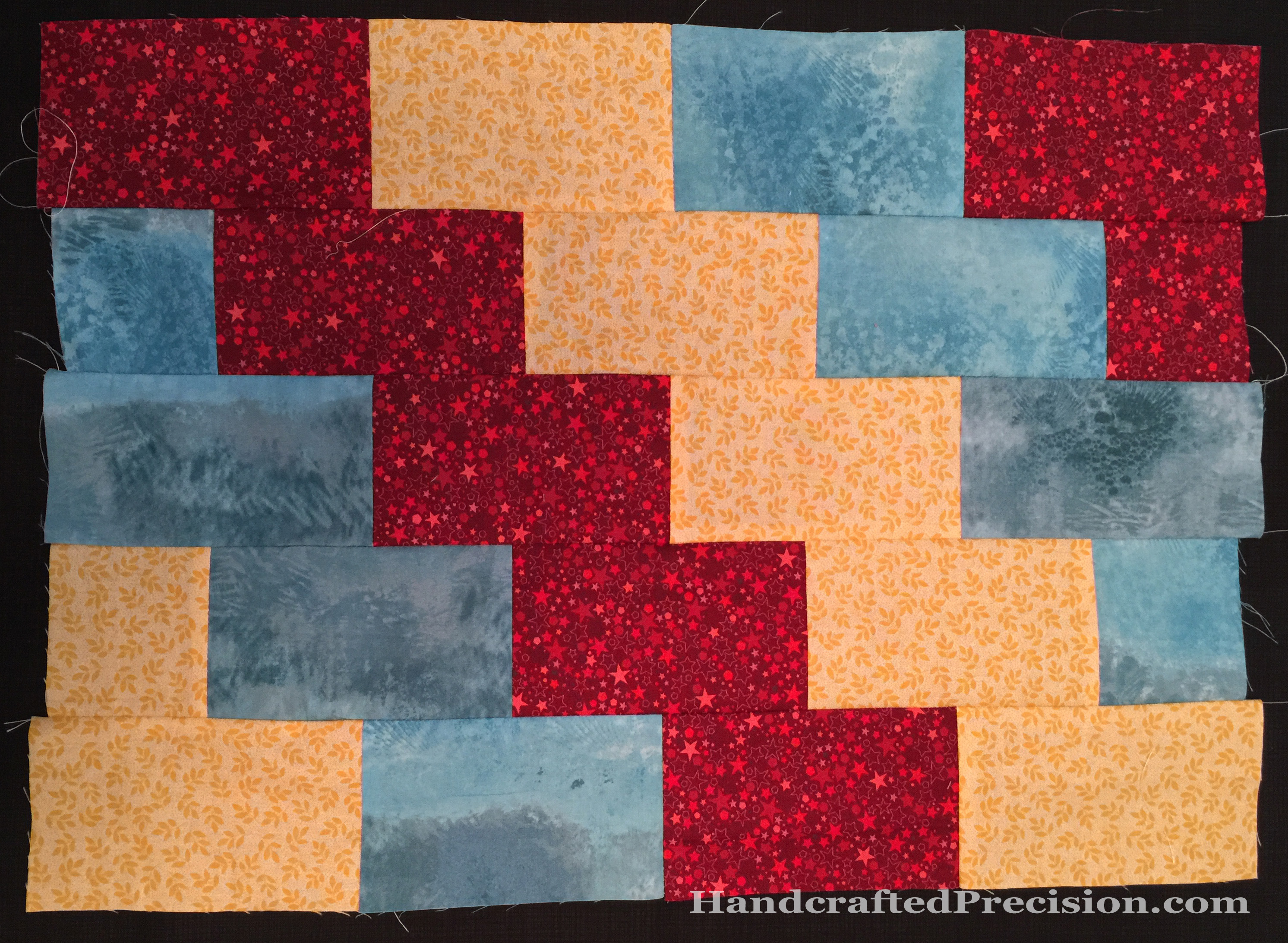 Here's the untrimmed top.  The picture has some weird perspective issues.  I mean, the top's pretty wonky, but the photo has problems, too.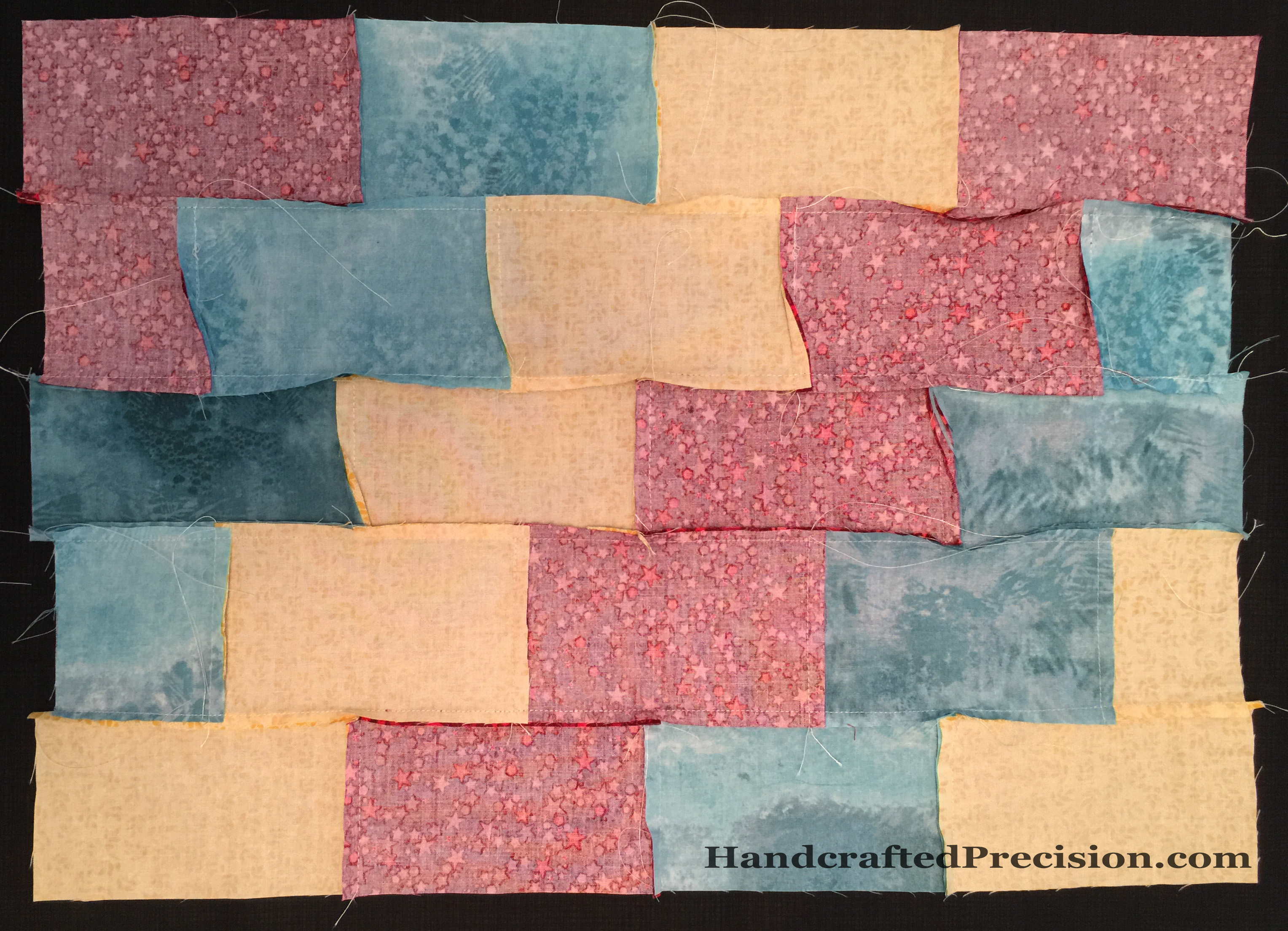 And the back after pressing.  I could not get the seams to stay flat.  This photo's more true.  I'm not sure how I'm going to quilt it.  probably simply in the ditch.  The back fabric has a big, red and gold all-over pattern, so I'll match the  thread to the red and hope for the best on the top.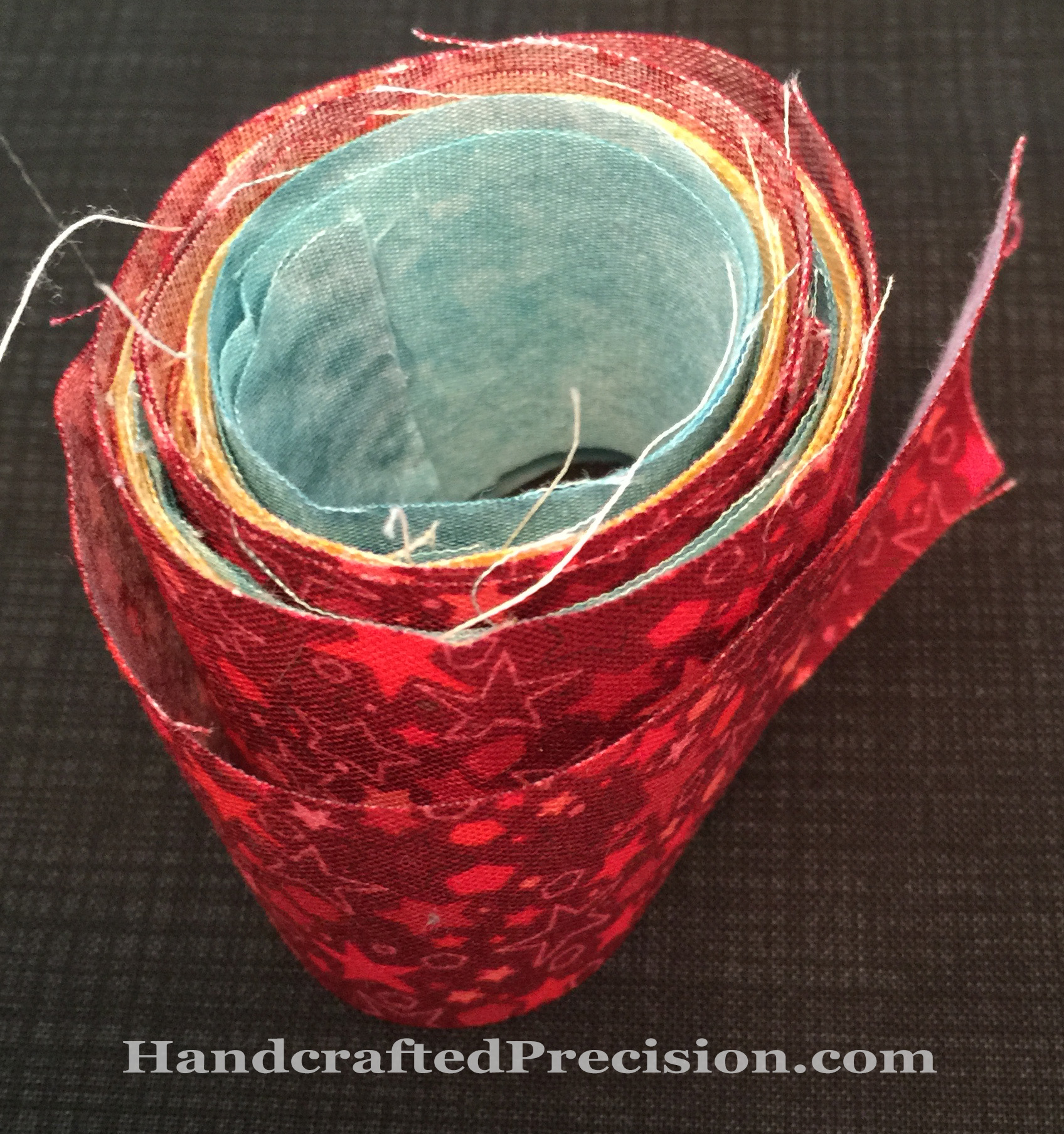 Speaking of the back: it's just about an inch too narrow.  I made a little too much scrappy binding, so I'm going to add the last bit of the blue in the above photo to the back as a stripe.  I think it'll look good.
I'm going to use Warm and White batting, since that's what I have on hand.