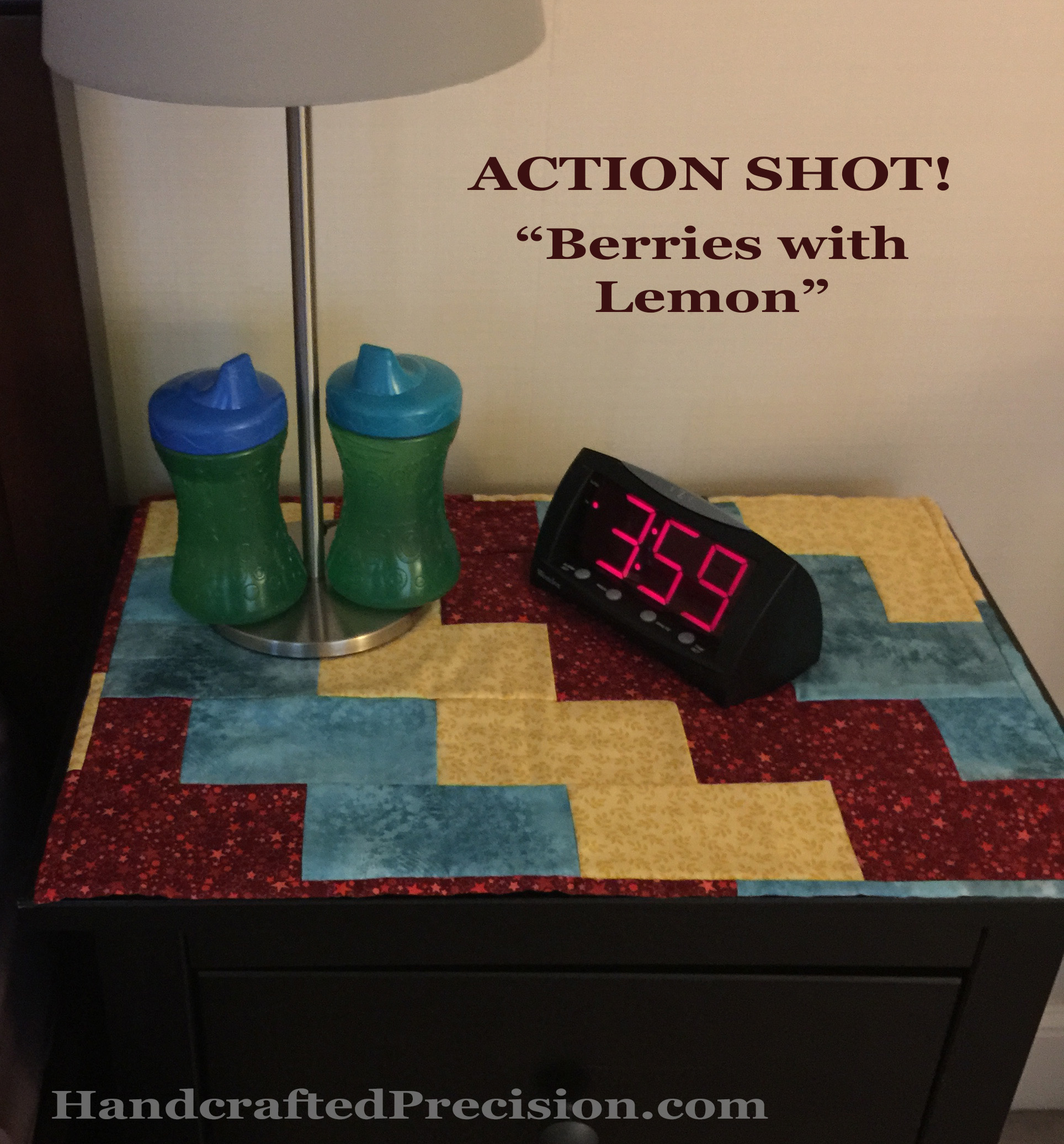 Done and in use, my first A Lovely Year of Finishes finish, the nightstand topper for my son Sec, "Berries with Lemon"!
It all started with his fabric picks and here we are with a functional piece.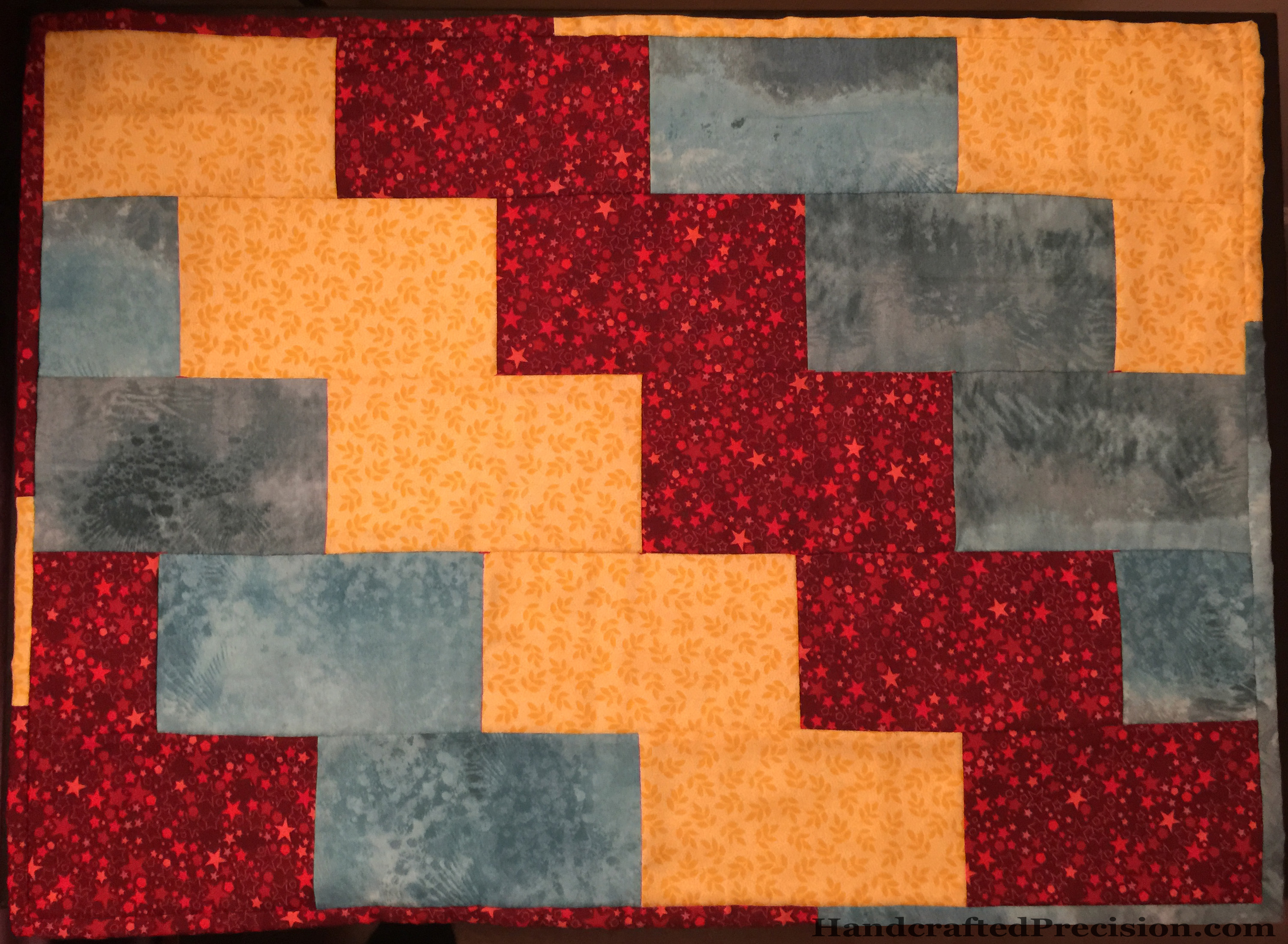 It's a tiny bit wonky, but it almost perfectly fits his night stand.  I ended up just doing bar tacks at some of the brick intersections by hand.  It's not going to be washed much (as you can see from the first picture, he doesn't like putting his water cups on it), so it should hold together just fine.  No, he doesn't really use the clock for anything.  He claimed it from another room and now it's his.
The bar tacks were partly because I couldn't bear to drag out my sewing machine to do the quilting.  I despair of ever being able to sew a consistent, straight line without a struggle.  Good thing I like hand-sewing now, though burying the knots and ends of all of those bar tacks was no fun at all.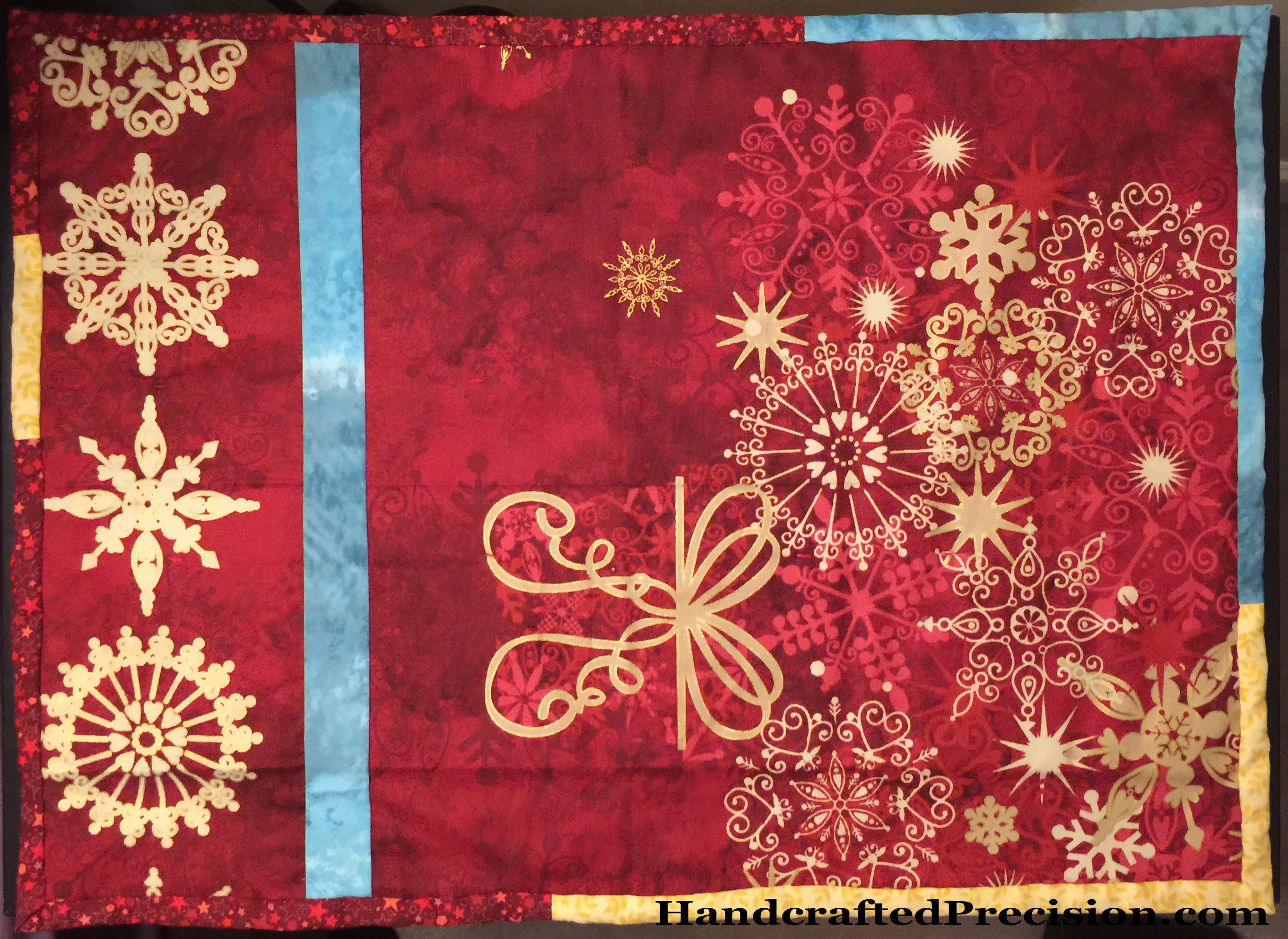 I do like the back.  I don't want to mess it up with a big ugly white label and I'm not sure I can easily match the red for a Spoonflower-printed label, so we'll see.
But it's done and getting used, so YAY!
Linking up with ALYoF's January finish post, just in time.