January's color for the Rainbow Scrap Challenge 2015 at soscrappy is BLUE!  Not light blue, not dark blue, just blue.
I LOVE blue, and many of the scraps that I bought from eBay are blue, but I don't think I have many of the right color.  I went through them and found some, but not many.  I don't want to cut into the blues I have for my wonky blue/purple/green quilt since it's not anywhere near done yet.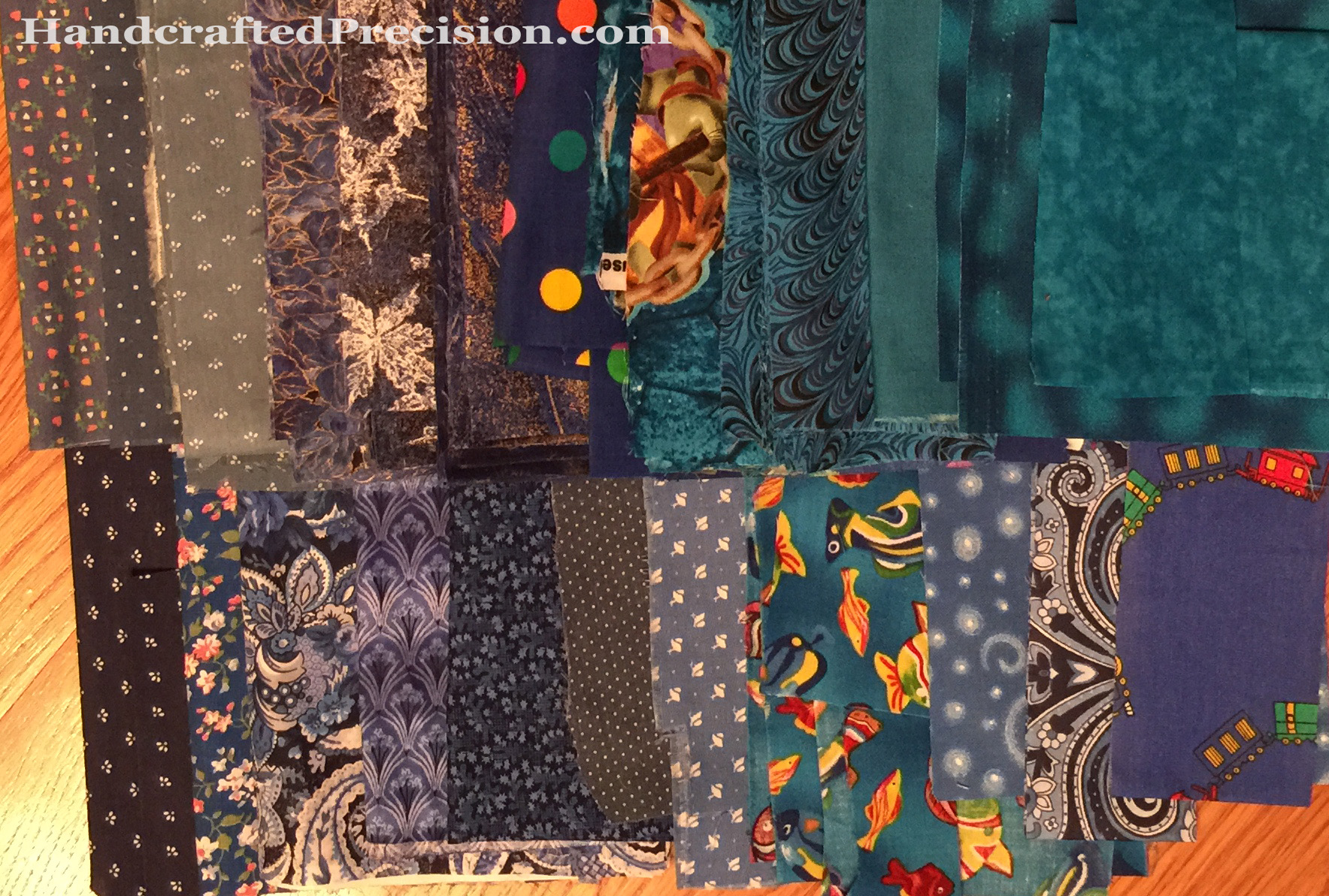 This picture isn't exactly true to color, but you can see that most of the ones I pulled out are too greenish/turquoise (on the upper right).  The ones on the upper left are too grey, even the ones with gold and silver.  The bottom ones are mostly just wrong in various ways.
The only two I think are actually BLUE blue are the polka dot in the top row and the trains on the lower right.  Sadly, the trains are really a short little strip and I'd like to fussy cut some of the train cars out of it, leaving me with very little.
<sigh>
Hmm.  Maybe if I go into my project box only for little bits that I've already cut and use them for 1/2″ hexagons, it'll be okay.  I'll have to think about it (and look in that project box and see if I kept any tiny scraps from the work I did on it already).