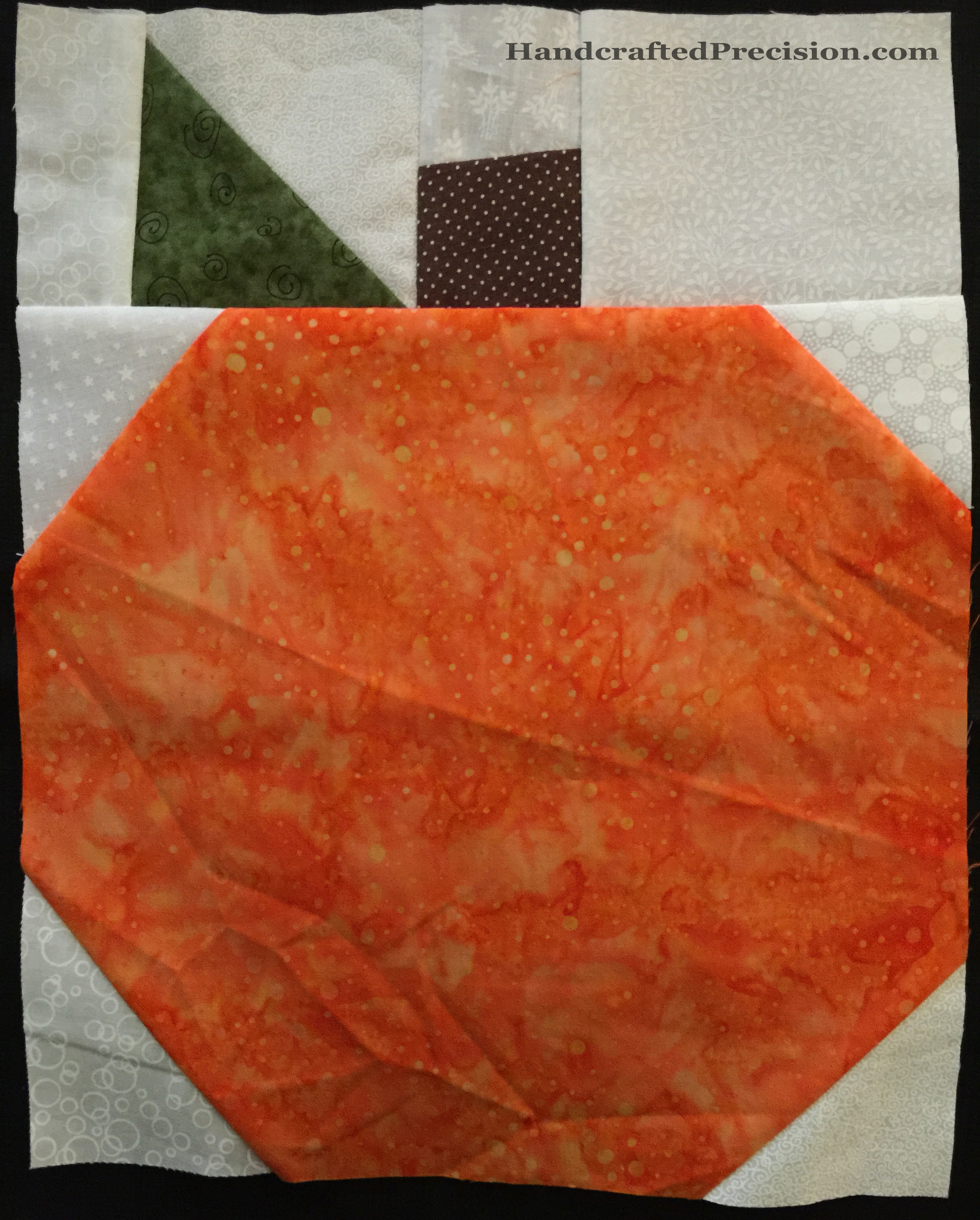 And the third!  This one's looking nice and stumpy, like a pumpkin should.  Well, a little more wrinkly than a pumpkin should, buy you know how it is.
The broader stem looks better to me than the thinner on in the second block, but I'm going to keep changing it up.  Same with the leaves.  I like that they're different for each block.  I think that's the kind of variety that would interest a toddler.
I love the green fabric for the leaf.  It's from my eBayed scraps.  I have a feeling those are going to be the scraps that keep on givin'.
I'm thinking three more of these big pumpkins (the very first one is going to go on the back) for a total of five, then I'll lay them out on the floor (no design wall yet) next to a tape measure and figure out the range of sizes I can use for the smaller pumpkin blocks.
I'm really excited about this project now that I figured out that my seam consistency problem was really my machine's problem all along.  When I was using my 1/4″ foot, the feed dogs were too wide to both grab my fabric, so it would shoot off to the side as I sewed, even slowly.  I switched back to a regular foot and just moved my needle position so that I can line my fabric up with on the of lines on the needle plate and be sure of a 1/4″ seam.  I also bought a walking foot, which helps.  My lines are still a little curvy, but THAT's where practice will make (almost) perfect.