Thanks to all of the encouraging comments last week, I decided to pull two bits of every piece of blue fabric I have (even some that are clearly too greenish, too multicolored, or too greyish) and baste them up, then try to separate them into light, medium, and dark blue piles.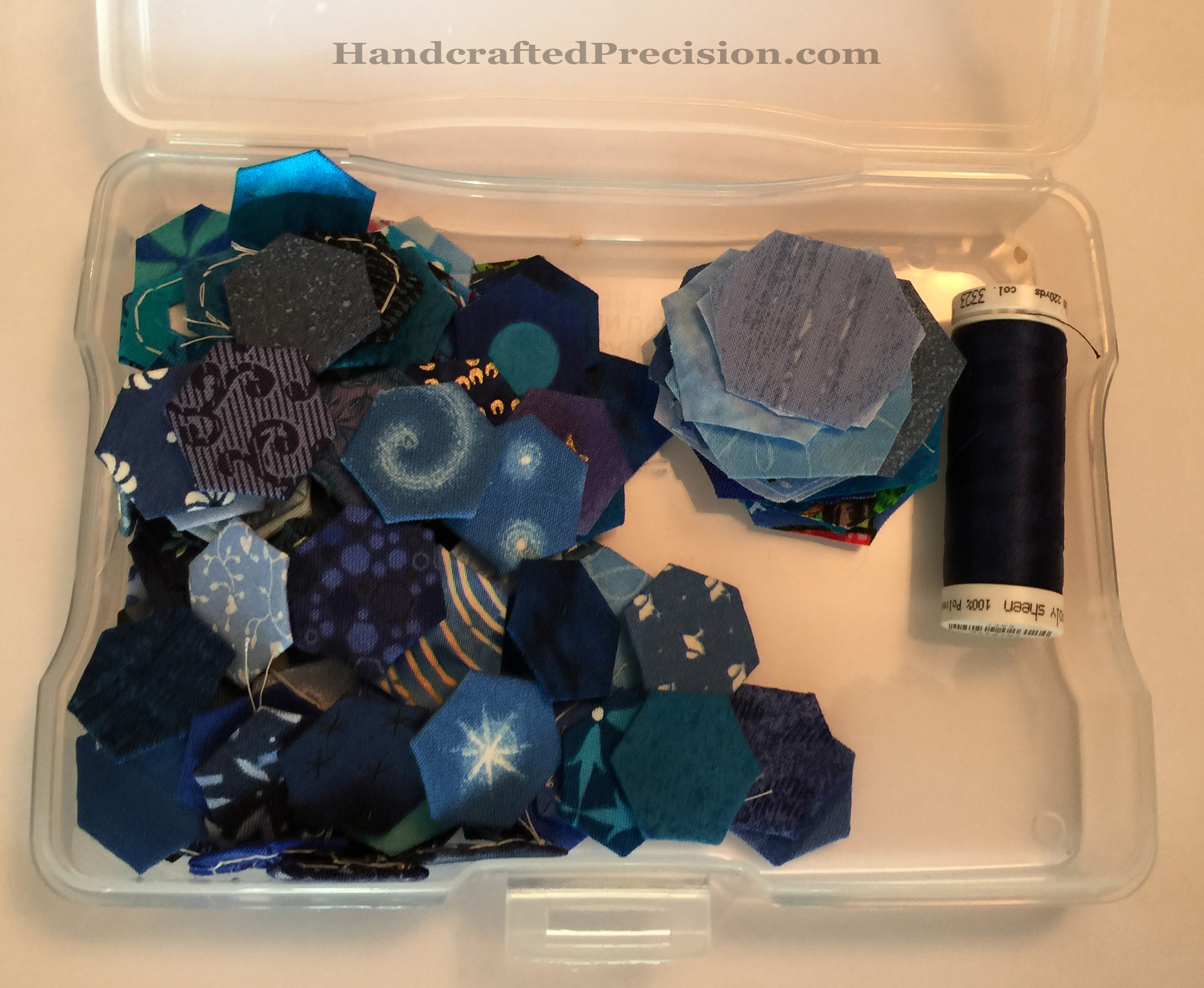 I'm actually basting with white thread.  The blue in the photo is in case I feel confident enough to sew a medium blue or dark blue diamond together.  I feel pretty confident that I can make a diamond from these hexagons that reads light blue to me, but I'm still worried about the lack of difference between dark blue and medium blue.
Well, that's what experiments are for.  More basting!
Linking up to soscrappy's RSC.