Today was a dark day for our democracy here in the US.
I did some hand-sewing for Grackle Party, which I'm not ready to share yet.  I don't want to associate that piece in my mind too much with this part of history.
A few days ago, I did my first Stash Bee blocks in that month's Rainbow Scrap Challenge (from soscrappy) color.  January is PURPLE.
First up was Hive 2's January heart block:
I didn't quite hit the final measurement of 8 1/2″ square, mine's more like 8 1/4″, but it's close enough for an improv-ish block.  It wasn't supposed to be improv, but it'll likely fit better with the improv blocks than the more traditional ones.  I also learned that I need WAY more light in my sewing area to cut accurately.
Second was Hive 6's January improv tree block: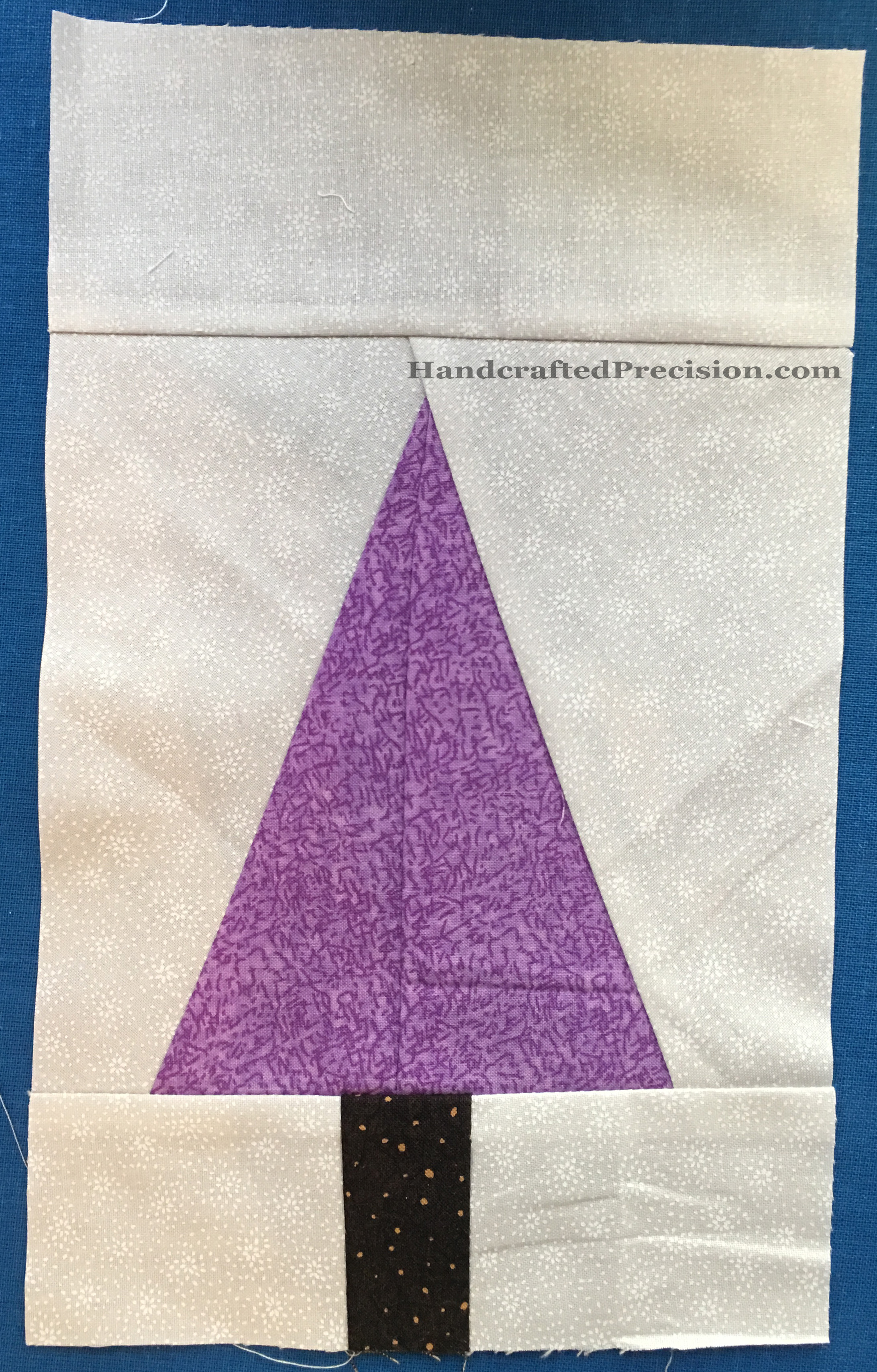 I didn't even bother with her width and height requirements and my top's uneven, but I think I nailed her look.  I enjoyed this one so much (though it had a steep learning curve for me) that I have trunks cut and pieced and purples pulled for two more blocks.
I'm going to have lots of neutral scraps for other projects or blocks when I'm done with these trees: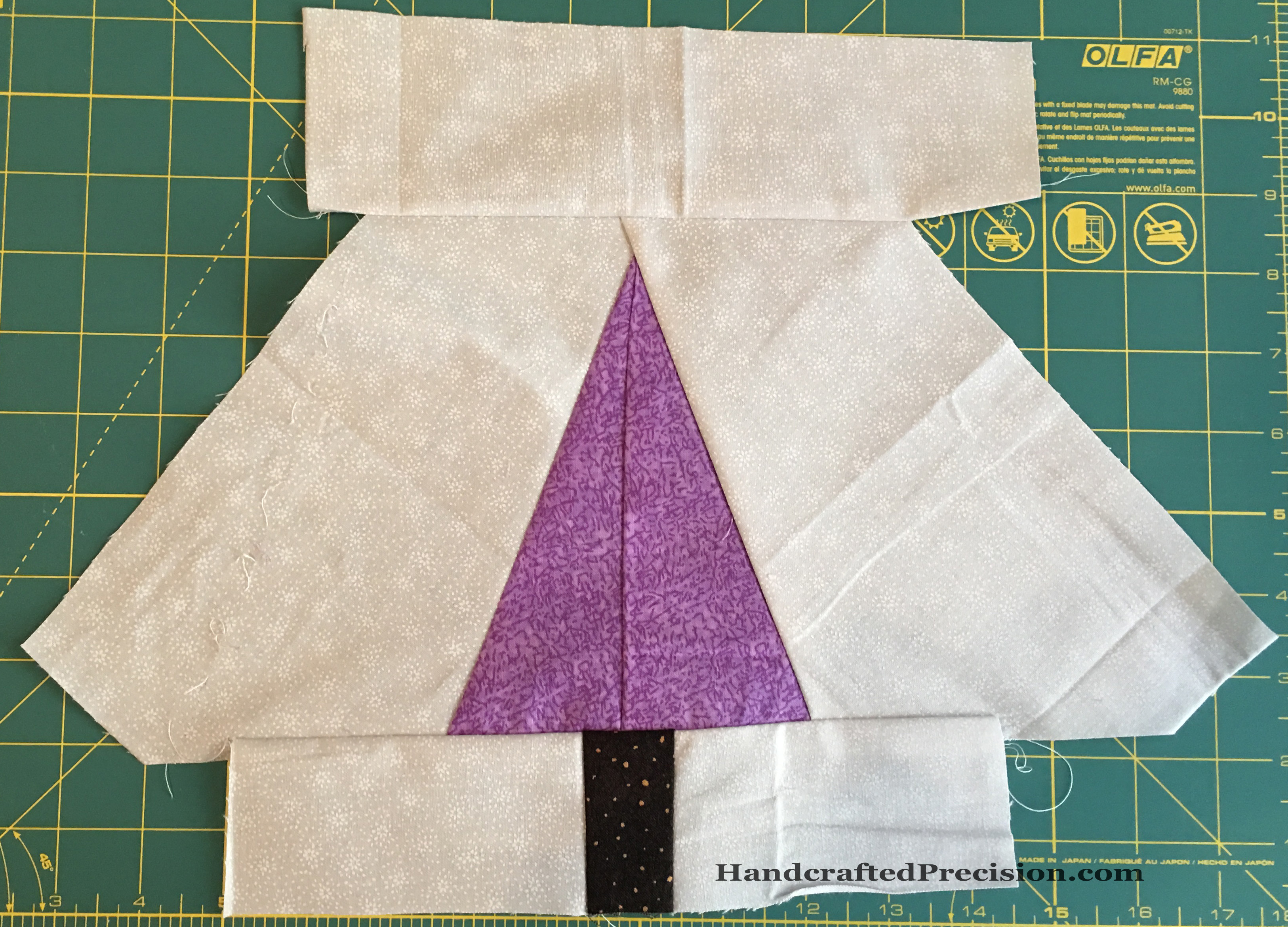 It was a mess, but I think I understand better how the angles go together now.  The back's less of a mess than the front, amazingly.  I did press after each seam, which helped.  Unfortunately, the purple fabric's been in storage for a LONG time and I could not get that crease out.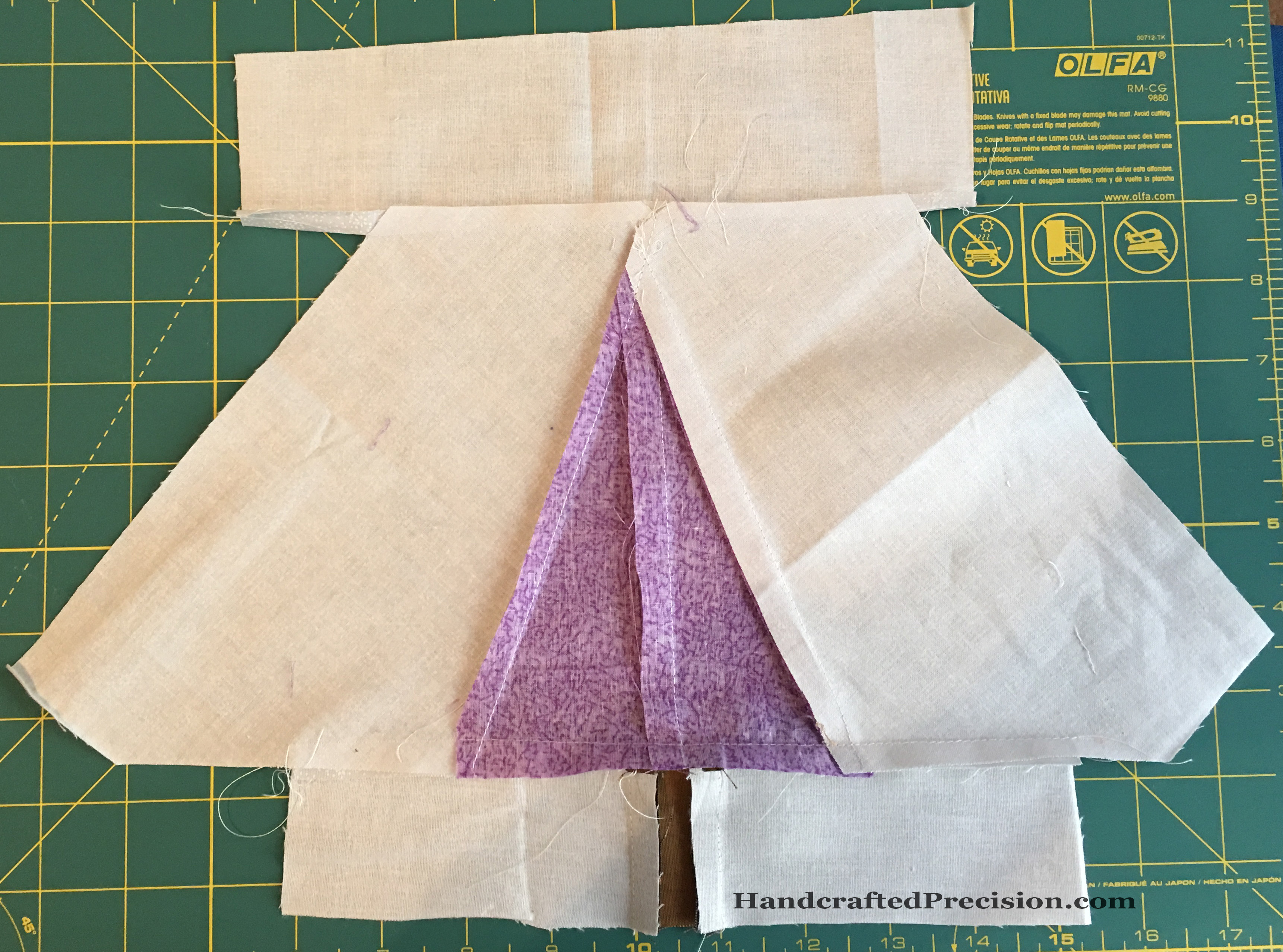 I'm linking up with RSC at so scrappy.