Welp, this quilt (or these quilts, as the case may be) is not going well at all.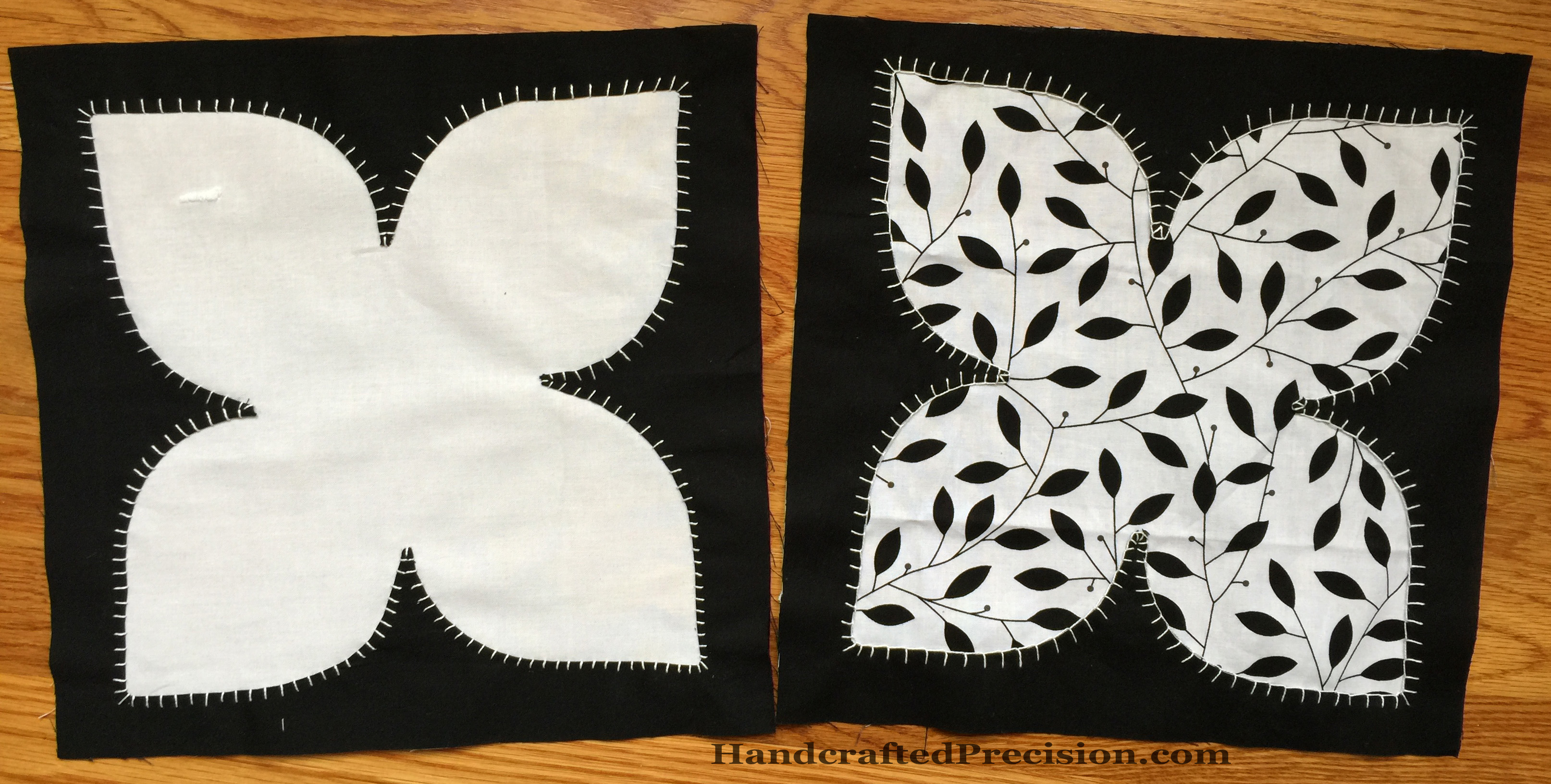 Sure, I have both medallions done.  I did a bigger stitch than Rachel's pattern calls for, but those pointy inside corners are ugly.  I did a true blanket stitch on the patterned one and the white does help set off the black in the pattern a little from the black of the background, but neither is good.
And see that bright line in the upper left-hand part of the white blossom?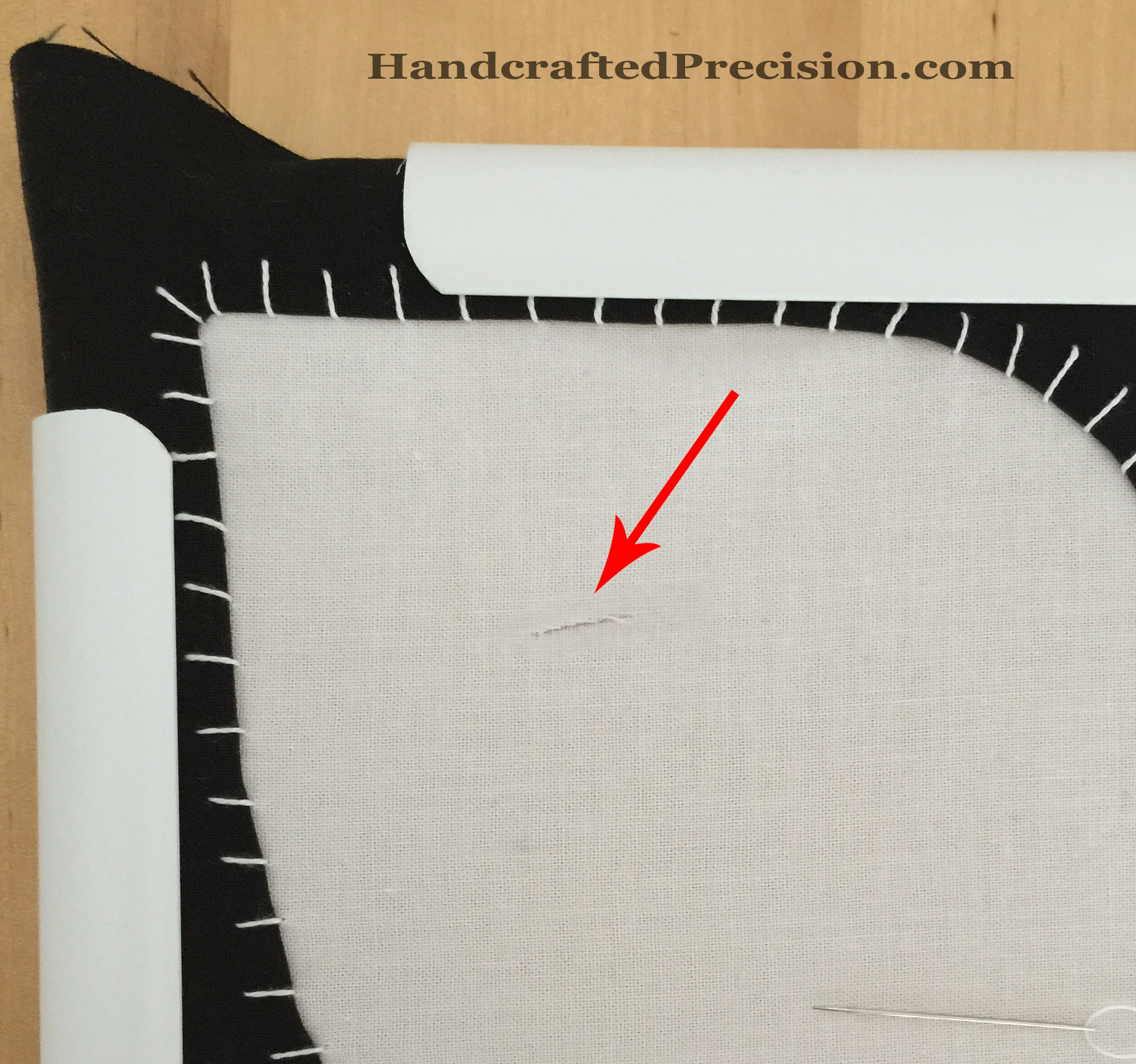 Yup.  It's a cut in the fabric.  I have no idea how or when it happened.
I used some Fray Check on it then darned over it, which I thought was a better solution than appliqueing over it since I still want to do some dogwood embroidery and quilting on the white field, but the whole thing's a disaster.  The only good part is that I really, really like the Q-Snap frame.  I'd only used wooden hoops before and this thing is a dream.
One more good part: I really like sewing with these needles and the pearl cotton.  They slip right through the fabric and the cotton is glossy and smooth.  I'd crocheted with it before but it's really nice to sew with, too.
So now I have two centers that I hate (well, not HATE exactly, but they're far from ideal).  I did cut some greys and white for the next rounds, so I guess I'm pressing forward.  I'll only do the embroidery round on the white-center medallion (which I'll likely call "Mended Heart" for obvious reasons) and make HSTs (half-square triangles) for the patterned-center medallion.