Third grackle in its two frames for Grackle Party.  Front: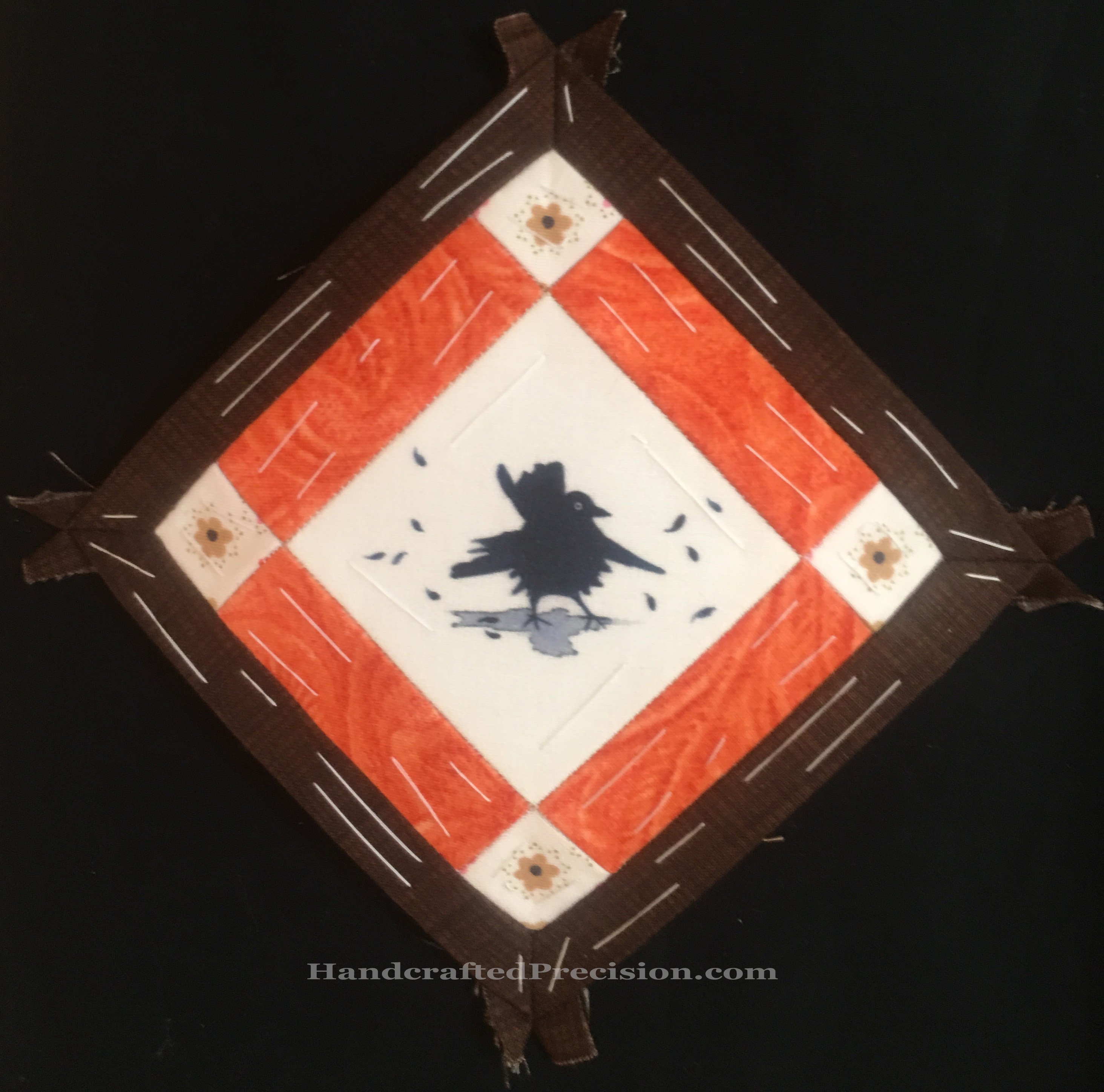 And back: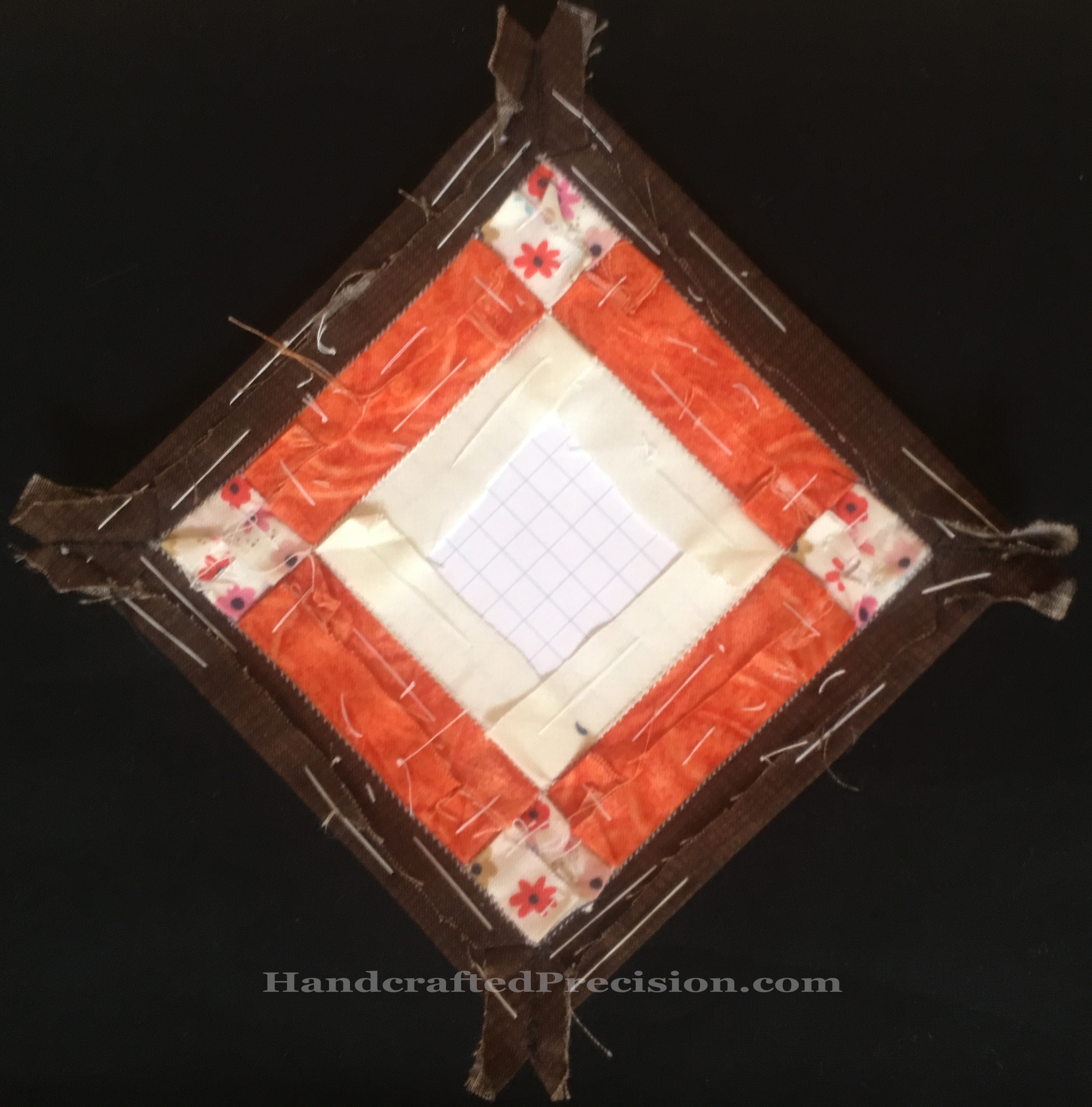 You don't need to see the backs of these anymore.  They're all quite boring, but if you have any questions about the backs, ask and I'll answer.
No, it's not flat.  I'm hoping it relaxes when I have a chance to press it, then more when the papers are out.  I was about 1/8″ shy on both sides of one of the brown mitered corners, which was enough to make it cup up.  I'm finding that I'm not a fan of pointy triangles.