I can't believe I actually blogged about this project before I stopped posting for months.  Well, here's the center square (not on point yet) of the project now known as Grackle Party all sewn together, EPP-style.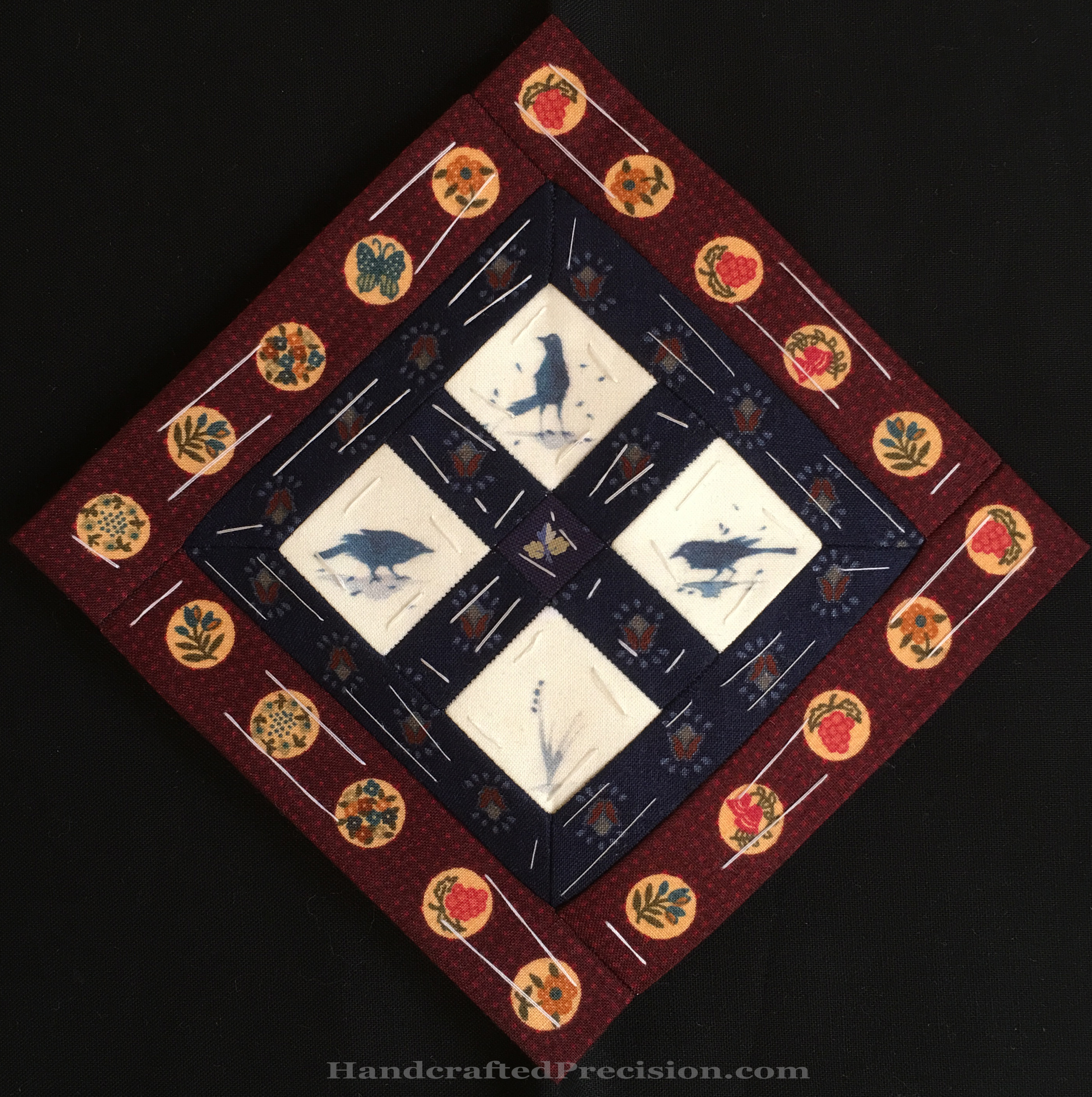 It's about 5″ square and not quite flat in real life.  I'd rage-quit on it after sewing the reed at the bottom on wrong, but I fixed it at the sit-and-sew at my local quilt shop (new "local"), and here it is.  And here's the back: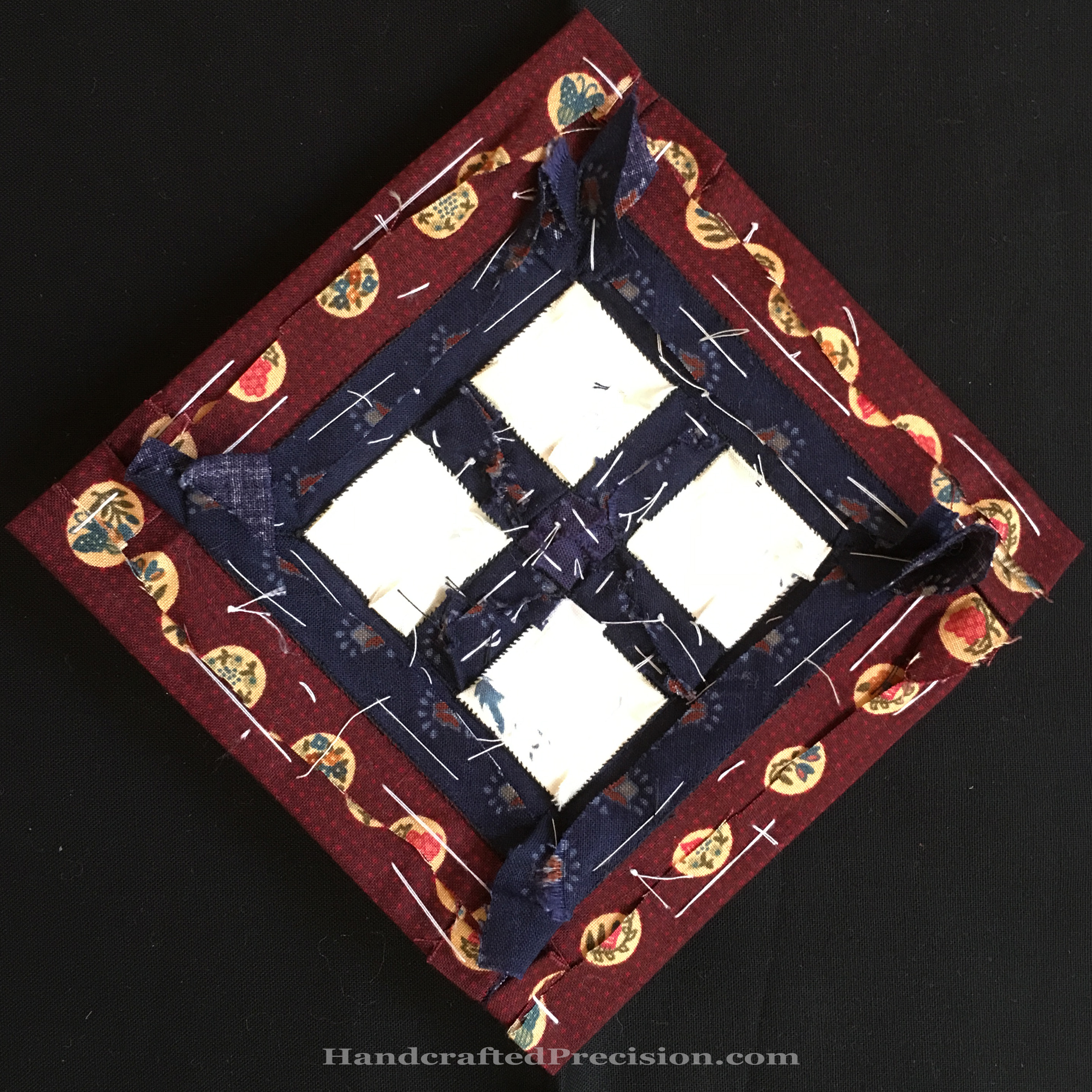 I actually took this out to work on as a break from another (much larger) EPP project I started a couple of months ago, which I definitely have not blogged about.  But I do have pictures, so someday.
I'm done making promises about posting more frequently/ever.  I just need to do it for myself as a record of what I'm doing.  And maybe other people will enjoy reading it.  We'll cross that bridge when we're near water.