I know.  I'm all over the place with this quilt (these quilts).  If I'm going to put this much hand work into something, I want it to be pretty and something I'll actually use.
I realized that while I'm very excited about the process of learning and practicing all of the techniques, I'm not crazy about the pattern itself.  It's a lovely pattern, it's just not for me.  I'm not a super-flowery person and it wouldn't go well with my decor (hence the outright rejection of color and trying to go black/white/grey with it).
I was also iffy about the embroidered row that we start next week.  I don't like the dogwood "jewels" and I'm pretty sure the dense rows of dashes in the triangles would be boring and possibly take more time than I have.  I'm also worried that if I used it as a couch blanket that the stitches wouldn't hold up well with use (especially little-kid use).
I also ended up hating both of my choices of fabric for the central medallions.  My solutions are pretty simple, though they involved more freezer paper and ironing, which I did not love.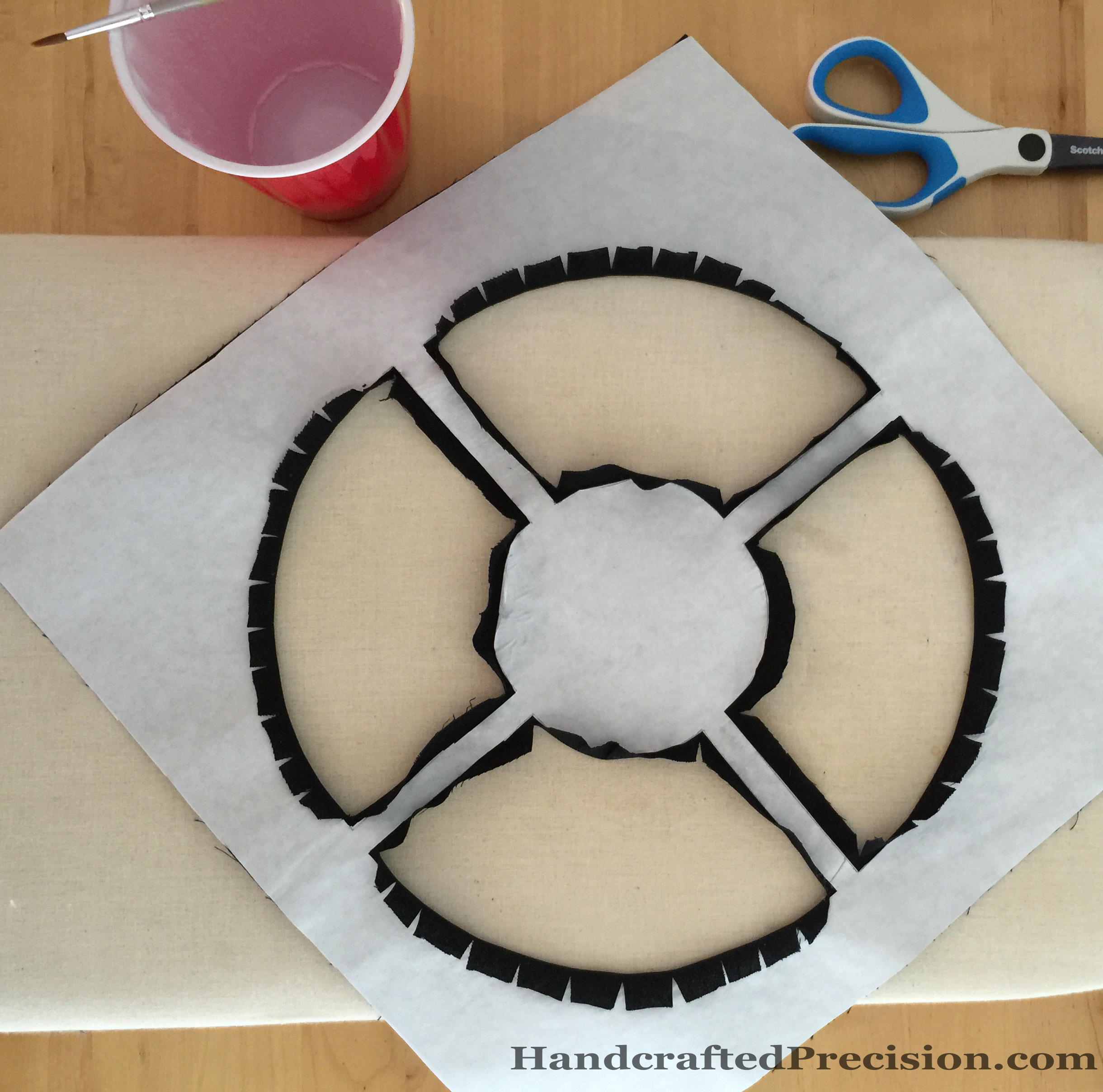 Ta da!  A new central motif.  I'm going to use it with the black-on-white leaf fabric as the main focus.  Since it'll be broken up into the little windows, the main focal point will be that black circle in the middle, which I can embroider/quilt some concentric circles in and all will be well.
I'm also going to replace the embroidered dogwood "jewels" with some more paper piecing and likely the other embroidery with HSTs.  I'm going to try some curves for the first time!  So I'll still be learning and doing new techniques, but ones I'm excited about now.  (The embroidery isn't a new technique for me–I'm sure I could execute it well, but I'm not looking forward to it, which is reason enough to skip it).
I'm only going to do one quilt and I'm going to use all three of the prints I've previously shown, as well as the greys I mentioned earlier in the week.
I'm feeling a lot better about this quilt!